Search:

Winnipeg Free Press Passages
All Titles
Notices are posted by 10 am Monday through Saturday

❮ Go Back to Listings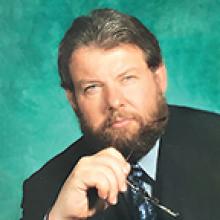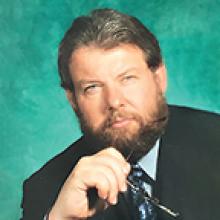 WILLIAM ALEXANDER BLAIKIE (BILL)
Born: Jun 19, 1951
Date of Passing: Sep 24, 2022
Offer Condolences or Memory

WILLIAM ALEXANDER BLAIKIE
1951 - 2022

In his 72nd year, and in the 50th year of his marriage to Brenda, William Alexander (Bill) Blaikie, passed away at home on September 24, 2022.
Bill was predeceased by his parents, Bob and Kay Blaikie; and by his brothers, Bobby and Donnie. He is survived by Brenda, his four children, Rebecca (Alan), Jessica (Jonathan), Daniel (Janelle), and Tessa (Hanwakan); by his four grandsons, Robert, Owen, Noah, and Emmet; his sister Kim, and an extended family that he valued and kept in touch with over the years.
Bill was born on June 19, 1951, and was raised in Transcona. As a boy he was active in his church, Transcona Memorial United, in 3rd Transcona Cubs, Scouts, Venturers, and in Rovers at the Transcona Scout Hall. He was active in student councils, and in model parliaments serving as Vice President of Arthur Day Junior High in 1964 and Prime Minister of the Transcona Jaycee Junior Parliament in 1970. Religion and politics interested him from an early age, and he went on to pursue a vocation in both. Playing the bagpipes, canoeing and being a good Dad and Grandfather were his other passions. In his retirement, his grandsons brought him immeasurable joy. He spent as much time as he could in their company passing on his wisdom and his love as well as his passion for music. He brought in many a New Year with the skirl of the pipes.
He played the pipes with the Lord Selkirk Boy Scouts, the Cameron Cadets, the Queen's Own Cameron Highlanders, the Anavets, the St. Andrew's Society of Winnipeg, and the Air Command Band in Ottawa. The highlight of his piping life was playing in the Edinburgh Tattoo in 1970. Bill cherished his Scottish heritage, was a student of Robert Burns, and gave the Address to a Haggis and The Immortal Memory at many Burns Nights here in Winnipeg, and across Canada. His interest in Burns was deepened by his friendship with his hero Tommy Douglas.
Bill studied at the University of Winnipeg, where he graduated in 1973 with a B.A. in Philosophy and Religious Studies, and at the Toronto School of Theology, Emmanuel College, where he graduated with a Master of Divinity degree in 1977. Many years later he was awarded Honorary Doctorates from both institutions. He was ordained to the ministry of the United Church of Canada in 1978. He was the student minister at West Hawk United Church in 1977. From 1977 to 1979 he was the Director of North End Community Ministry at the historic Stella Ave Mission.
In 1979 Bill was elected to the House of Commons as an NDP MP and was re-elected eight times, retiring from federal politics in 2008 as the Dean of the House. He served in many roles, most notably as NDP House Leader, Parliamentary Leader of the NDP, Deputy Speaker and was particularly proud to have been NDP Health Critic from 1980 to 1984, where he played an important role in the creation of the Canada Health Act. From 2009 to 2011 he served as an MLA and Minister of Conservation in Manitoba, taking great satisfaction in the creation of five provincial parks within one year. Bill had a deep love for nature that he has passed on to his children and grandchildren. Through his advocacy, he sought to preserve it for generations to come so they may experience deep joy, as he did, when they set out for a hike or put a canoe in for a paddle with those they love.
Funeral service to held on Sunday, October 2, 2022 at 6:30 p.m. at Transcona Memorial United Church, 209 Yale Ave. W. Winnipeg. Masks are required at the funeral. To view Bill's service via Livestream, please visit: https://vimeo.com/event/2463569/2bcf899c79
A reception will follow at another location (announced on the LiveStream and at the funeral) with a larger capacity than the church for those attending via LiveStream locally and those at the funeral itself.
In lieu of flowers, Bill requested donations be made to the Transcona Food Bank via Transcona Memorial United Church (drop down menu Food bank https://tmuc.ca/food-bank/) or Siloam Mission (Siloam.ca).
As published in Winnipeg Free Press on Sep 29, 2022, Oct 01, 2022
Condolences & Memories
(27 entries)
Brenda, my deepest condolences to you, Rebecca and Daniel. While I didn't know Bill well, I knew (from the conversations we had as colleagues) that he was the 'rock' of his family and will be sorely missed. I am so sorry for your loss. - Posted by: Alicja Gruszczynski (past colleague of Brenda's) on: Oct 08, 2022

I first met Bill many long years ago at political rallies when we were in our teens. He eventually changed political parties and joined the NDP and as everyone knows, he eventually got elected to Parliament where he served with distinction for nearly 30 years. However we both shared pride in our Scottish heritage and I was honoured to join the Board of the St. Andrew's Society of Winnipeg the year Bill was elected Society president, which was also the year the Society voted to admit women as members. The Board, and Bill in particular, faced a rough time from a small cabal of members who were vociferously opposed to the admission of women. To his great credit, Bill weathered that storm to the best of his ability and earned the respect of all of us during that difficult time. A few years after Bill left the Board, and before his health problems arose, I ran into him at the lake and he reminded me that his late mother-in-law, Isabel, and my late Aunt Nan worked together at Clifford's Ladies Wear many years ago. Bill told me at that meeting that my Aunt Nan made the best butter tarts he had ever tasted and wondered if he could have the recipe. I said I would see if I could locate it in my family's pile of recipes and if so I would send a copy to him. Unfortunately the recipe has been lost to the ages, however I feel pretty certain that as Bill completes his final journey, Aunt Nan will be waiting for him "on that far shore" with a never-ending tray of her famous butter tarts that he will be able to enjoy for all eternity. Sincere condolences to Bill's family in your time of loss. May his memory be eternal. - Posted by: Jae Eadie (acquaintance) on: Oct 04, 2022

Bill and I go way back, but we lost touch with each other after I moved to the States. We reconnected when he unexpectedly showed up at my father's funeral service, obviously having seen the notice in the paper. We had been in frequent touch via email since then and frequently reminded each other of shared experiences from our earliest days. I extoled the virtues of the NDP to him back then, and would like to think I had a role in him subsequently choosing that party for his political activities. This is one of the things I am most proud of in my life. He was a good man, and the world is a better place for him having been in it. - Posted by: Terry N Spearman (Next door neighbor growing up ) on: Oct 03, 2022

I and my wife Nancy had privilege of working with him on one his very first campaigns. She was on the phones and I delivered hundreds of pamphlets. He was always respectful and helpful. Thanks Bill - Posted by: Douglas Ward (Friend ) on: Oct 03, 2022

Our sincerest condolences, Brenda and family. As next door neighbours for close to 30 years it was wonderful to have the opportunity to meet Bill and have short dialogues with him from time to time. I must admit as a young guy when you folks settled in and I met Bill for the first time one on one, I was perhaps a little apprehensive. Here's this big guy with a booming voice and I thought uh-oh, I better get that fence right, cut the grass perfectly and not make too much noise. But, once I got to know Bill he was so down to earth with incredible wit and an amazing sense of humour. I recall the many taxis early in the cold winter mornings pulling up outside as he flew off to Ottawa. Let me share one short story… one day Bill showed me this huge green canoe he worked on refinishing. He did a great job and I was pretty impressed and we chatted for awhile about it. He asked me to give him a hand lifting onto the van as he wanted to take it to the cottage. My first thought was physics and weight distribution. I was sweating just thinking how to lift that big heavy wooden canoe and me being a foot shorter and on my toes all I could think about was don't drop my end! We wish you the very best and you're all in our thoughts and prayers. - Posted by: The Olsen Family (Friends & neighbours ) on: Oct 03, 2022

Most heartfelt condolences to the family on your tremendous loss. I was deeply saddened when I heard of Bill's passing. We were buddies going back to our time as students together at TCI. Nothing but fond memories. May he rest in peace. - Posted by: Adrian Strutinsky (Old friend ) on: Oct 02, 2022

I admired the man for his obvious compassion and care for people, and his honesty. Mr. Blaikie, you have made a difference in this world. Denis Letain - Posted by: Denis Letain (Friend) on: Oct 01, 2022

To all of Bill's family, I join in the tributes and gratitude for Bill's unwavering and exemplary work for justice. May your memories bring you comfort, peace and hope. - Posted by: Helen Whetter (friend) on: Oct 01, 2022

We would like to express our condolences to Brenda and family on the passing of Bill. He was such a wonderful man and friend to many. He was a great and honest representative (politician) for Transcona and we would like to thank him for all that he did. He was very good to our father who used to phone him quite often with his concerns and Bill always had time to listen to dad. Thank you Bill. RIP! - Posted by: Debbie McLeod, Cathie Block (Acquaintance ) on: Oct 01, 2022

Dear Brenda and the Entire Blaikie Family, Please accept our most sincerest condolences on Bill's Passing. Not only did Bill have a positive impact on Transcona and beyond as a Political Representative but more importantly as a person with character and integrity in his day to day interactions and life style. In Thoughts and Prayers, Frankie De Marchi - Posted by: Frankie DeMarchi (Acquaintance) on: Oct 01, 2022

Bill was this amazing gentle giant, soft spoken, spiritual, thoughtful and a little impish. That twinkle in his eye said mischief sometimes. Working with Bill to lobby for a new Park Manor Care was a true education in diplomacy. Everything he said and did was plotted out, nothing seemed left to chance. Caring and kind, he believed in the community and the people living in it and wanted nothing more than to ensure he was making their lives better. He embodied the words " Service Above Self". I will be forever grateful that I had the opportunity to know him a little better through our work. Rest In Peace Bill, your work is done. - Posted by: Julia Dreger (Fellow Transconian ) on: Oct 01, 2022

Brenda and family, so sorry to hear of Bill's passing. Our sincere condolences. Linda Warywoda & Matt Palylyk - Posted by: Linda lWarywoda (Acquaintance ) on: Oct 01, 2022

Dear Brenda and Family, We are so sorry and saddened to learn of Bill's passing. He was such a remarkable person and will be missed by many. Our thoughts are with you. Take good care, Pam and Richard Craig - Posted by: Pam Craig (Friend and former colleague ) on: Oct 01, 2022

Bill was one of a kind over the years I have observed that some attributes of leadership are universal and are often about finding ways of encouraging people to combine their efforts, their talents, their insights, their enthusiasm and their inspiration to work together. Bill had so many attributes, we couldn't count, he will surely be missed by all. Our Hearts and prayers go out to his family. - Posted by: Bob and Sheila Webb (Friends) on: Oct 01, 2022

Jessica and family. So sorry your dad had to go, his journey on our earth was up. However we have great times and memories in our hearts. Transcona pipe band, ceililh haggis and nips, the address to Robbie burns he loved so much. The schill of your pipes. I remember delivering phone books with him and Mr McNeil. We had so much fun. Lunch he was just your dad to you and me. It's tough and will be for long time. Be steady. I'm here for you. To da loo my friend. - Posted by: Debbie Armstrong (Family friend) on: Oct 01, 2022

Sincere and heartfelt condolences to Bill's family and dear friends. Bill always stood with us in support of social justice and the struggles of the Labour movement. Thank you. Tony Zienkiewicz UNIFOR - Retired Workers CAW and CAIMAW - Posted by: Tony Zienkiewicz (union brother) on: Oct 01, 2022

Daniel and family - our deepest sympathies from the residents at Prairie Landing on Peguis. Rest in peace Mr. Blaikie. - Posted by: Prairie Landing Residents (acquaintances) on: Oct 01, 2022

No words are ever sufficient to ease the burden of deep loss among the bereaved. In unity with all, my wife Gloria and I convey our condolences to the members of Bill Blaikie's family. It had been my privilege to be with Bill as a parliamentary colleague for a little over a decade-and-a-half. He was one among the many in the House of Commons, but he stood singular in collegiality, decency and fairness during his tour of service in Parliament and to the people it serves. Partisanship mattered least to him when the overall good of an initiative to Canadians needed support as when he supported my one parliamentary motion to preserve Medicare – in contrast to his own caucus' critic's earlier stand – a genuine example of politics at its best. Gone from our midst, true, but his legacy of long service in the House will long be remembered. As a kind-hearted and thoughtful human being, he had touched the lives of many. He had toiled for the people. We rejoice – even as we feel the pangs of sorrow – in the Christian assurance he is now in that Blissful Place where no pain nor melancholy is felt, where only peace prevails and where he is now harvesting the rewards of eternal bliss. – Hon. Dr. Rey D. Pagtakhan (reypagtakhan@gmail.com). - Posted by: Hon. Dr. Rey D. Pagtakhan (Former Parliamentary colleague) on: Sep 30, 2022

Daniel - We are very saddened with Bill's passing at such a young age. I recall meeting with Bill on many occasions when I visited my dad at 632-C. I especially recall his help when dad continued to "participate" in the Commons at the Speakers Table. Bill's work along with other CCFers and NDPers has had a major affect on all Canadians by ensuring top notch health and social services which allows us all to lead better lives, especialy as we age. Our thoughts and prayers are with you and whole Blaikie family as you continue your lives, with Bill's memories as guideposts David Knowles and family - Ottawa - Posted by: David Knowles (family friend) on: Sep 30, 2022

Dear Brenda and Family. I remember lunching with Brenda in the early 1970's, during our Cliffords Ladies Wear days. We were at Woolworth's lunch counter on Portage, and Brenda mentioned she had started to date this very nice fellow, Bill Blaikie. I met this larger than life, gentle man, when he picked up Brenda at work, and you could see this was to be a great match! I am so sorry for your loss, and wish you peace. Please know that many are thinking of you all and will remember the great legacy Bill has left. - Posted by: Karen (Shreiber) Howell (Friend/former work colleague with Brenda) on: Sep 30, 2022

Our deepest condolences to Brenda & Family Bill was a dedicated person in all he did. I knew Bill as a strong supporter of issues that effected those less fortunate and working men & women to name just a few. He was a mentor to me when I worked for the NDP always there when I needed advice and a kind word. Our thoughts and prayers go out to your family. RIP Bill - Posted by: Rose Buss and Family (Friend and past federal political organizer) on: Sep 30, 2022

Many fond memories of Bill and family at piping events. My sincere condolences to Brenda and family. - Posted by: Anita Evans (Friend of family ) on: Sep 30, 2022

There was a time when Bill and a cast of characters would gather to share a fun time. A serious time, A solemn time. Occasionally OMG what were we thinking time. I will forever cherish my memories of Bill in those times. He was always my favorite character. We have all lost a good friend and a remarkable man. Time to rest easy my friend. Gordon Nichols Calgary - Posted by: Gordon Nichols (Friend) on: Sep 29, 2022

Bill and I worked for a couple of Easter and summer breaks together at North American Lumber building pre-fab trusses. We often told stories of our work there. I was one of 17 that went to the Co-op to sign for finances in support of Bill's first campaign as MP. He spoke of found remembrances at my father's celebration of life. While I never say Bill for a number of year's I will always remember the kind of honourable person he was. God bless Bill. - Posted by: Greg Maruca (Friend) on: Sep 29, 2022

I offer my condolences to Brenda, their family and all who loved Bill. And I celebrate his life and our friendship. Those were heady days, full of promise, when Bill arrived in Ottawa in 1978. Those who dominated the scene were imaginative, bold, knowledgeable and trustworthy. Pierre Trudeau, Allan MacEachen, Joe Clark, Marion Dewer, David MacDonald, Bob Rae among others. Bill's intelligence and the fire in his belly allowed him to fit right in as a promising person of influence. And he fulfilled that promise. I am thankful he was in my life. - Posted by: Ruben (Butch) Nelson (Friend) on: Sep 29, 2022

Brenda, my heart goes out to you. I held Bill in the highest regard. Politically and personally, he was one of a kind. - Posted by: Moira Honey (I worked with Brenda) on: Sep 29, 2022

My family has known the Blakie family for years . My condolences 🙏 and prayers goes out to the Blakie family and all that knows Bill. RIP Bill - Posted by: Dawn Jackson (Friend ) on: Sep 29, 2022
Email Alerts
Sign up for free email alerts of new obituaries for specific people, towns & more.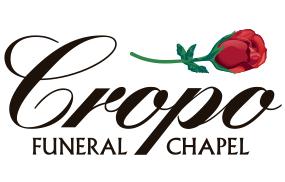 Cropo Funeral Chapel
1442 Main St (Map)
Ph: 2045868044 | Visit Website
❮ Go Back to Listings