Search:

Winnipeg Free Press Passages
All Titles
Notices are posted by 10 am Monday through Saturday

❮ Go Back to Listings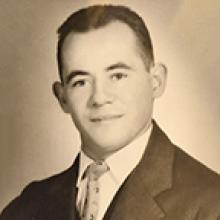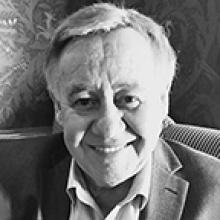 ROCCO (ROCKY) CURATOLO
Born: May 13, 1938
Date of Passing: Dec 05, 2022
Offer Condolences or Memory
Make a donation to CancerCare Manitoba Foundation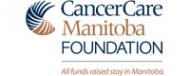 ROCCO (ROCKY) CURATOLO
May 13, 1938 - December 5, 2022

It is with shattered hearts, we announce the passing of Rocco (Rocky) Curatolo, 84, of Winnipeg. Rocco died peacefully at his home with his wife and children by his side after a brief cancer diagnosis. He battled with grace, dignity and acceptance because of his strong faith and support of his family and friends.
Rocco is survived by his beloved wife of 60 years, Rosaria (Rose) Curatolo (nee Iannone), daughters, Gina, Marisa (Michael Johnson) and Silvana (Mark Hanson); the loves of his life -grandchildren, Ryan, Evan, Nicholas, Haley, and Julia. He also leaves to mourn his youngest brother Vince (Tenney), sister-in-law Cleofe; brother-in-law Carmine (Terri Iannone), along with many loving nieces, nephews, extended family and countless friends. He was predeceased by his parents, Gerardo and Genoveffa, and his twin brother Onofrio.
Rocco was born May 13, 1938 in Quaglietta, Italy. He entered this world with his identical twin, Onofrio. His father was a prisoner of war for the first nine years of his life. His mother raised the two boys as a single mother until his father returned home. As a teenager in an agricultural area with a stream running through and a medieval castle positioned on a rock, there were many playful times fishing, exploring the abandoned castle and working on the family farm. He adored his grandparents and spent many days visiting them between Quaglietta and Colliano. At the young age of 18, he completed his barber apprenticeship in Quaglietta. At the age of 21 and Rosaria being 17, he knew he had found the love of his life. This was a difficult time for such a young couple as they would be separated for the next two years. In 1960, the Curatolo family embarked on a journey for a new life in Canada. Rocco studied English, took on many odd jobs and quickly received his barber license.
As promised, Rocco returned to Quaglietta in 1962 to marry Rosaria and soon after were blessed to have three daughters. For the next six decades, he would be surrounded by strong, successful and loving woman.
Rocco worked in many small barbershops throughout his career. The first spot on Pembina Hwy was near the University. In 1971, he purchased land and built his business at 290 Pembina Hwy, where Rocky's Hairstyling became a Winnipeg landmark. He gradually purchased the rental homes adjacent to his building. In 2010, he decided to simplify his life so he sold his building and properties and relocated across the street for the next 12 years. Just before his diagnosis, upgrades were made to the barbershop and Rocky had a renewed pep in his step. He was so proud of the legacy of being the barber on Pembina.
Rocky's Hairstyling was not a typical barbershop rather it was a place for discussion, debate, laughter and even a few beverages, where friendships were formed and nurtured… a true gathering place. His customers became his friends, some being loyal clients for over 50 years and four generations.
Rocco was a man who had a strong faith and believed in serving his community. He and his family attended Holy Rosary Church, was involved with the Knights of Columbus, for almost 20 years. He was a founding member of the Dante Alighieri Association, Italian Credit Union, Leonardo DaVinci Association and volunteering at Church. He was also a member of the Grand Beach Cottage Association. Rocco was always the first to lend a helping hand.
Rocco was a man who fully enjoyed many life experiences. They ranged from travelling the world, providing cottage life for his family at Grand Beach, typical Italian activities such as picnics, wine making, gardening, playing cards and bocce, gathering with family and friends to celebrate life. He had a passion for photography from a very young age. He was always seen photographing family events and activities in the community. When the Jets 2.0 returned, Rocco became an avid fan and attended games regularly. His greatest passion was spending every possible moment with his five grandchildren and being their biggest cheerleader in all of their endeavours. His Italian Heritage was always within his heart; therefore he loved spending time at the Caboto Centre.
Rocco was definitely a character. He managed to fit in one more haircut before his untimely diagnosis. Rocco's greatest contribution to life on earth was sharing his generous spirit, zest for life, and loving his family and friends with all his heart.
Our family would like to give special thanks to the caring and compassionate staff at St. Boniface Emergency, medical staff on ward 6A. A special thank you to the palliative team who made Rocco and his family comfortable during his final days.
Mass of the Resurrection will be held on Wednesday, December 14, 2022, at 11:00 a.m. at Holy Rosary Roman Catholic Church, 510 River Ave., Winnipeg, MB, with Rev. Father Sam Argenziano presiding. Condolences and viewing at 10:00 a.m. The Funeral Mass will be live streamed: https://youtu.be/64HojmIk2qI
Entombment will take place at Queen of Heaven Mausoleum Assumption Cemetery, 3990 Portage Ave. following the Funeral Mass.
In lieu of flowers, expressions of sympathy may be made in Rocco's memory to CancerCare.

Rimani sempre nei nostri cuori. Repose in pace.
"Remember, no man is a failure who has friends."
Clarence - It's a Wonderful Life
For online condolences or to light a memorial candle please log on to www.mosaicfunerals.ca
Make a donation to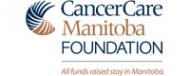 As published in Winnipeg Free Press on Dec 10, 2022
Condolences & Memories
(41 entries)
Well a few times when one of my clients who I work with was from DCM nearby and wanted a haircut we would go see Rocky and make the request for a haircut for the client... Rocky was so friendly and funny too!! He could sign a bit with client during the haircut session and that was very much appreciated for sure.. I had to tell my client some time ago that Rocky had passed on and my client was saddened.. always good memories indeed.. - Posted by: Roman A (support services worker for deaf client) on: May 07, 2023

I would like to offer my condolences to the Curatolo family on Rocky's passing. I met Rocky in 1970 when I was at my friend's parents' cottage at Grand Beach. I had my hair cut by Rocky several times and in 1985 I took my 1 year old son Kristopher to Rocky for his First haircut. It was quite the challenge and ended having to sit my son on my lap while Rocky persistently tried to cut Kristopher's hair. It did take awhile but the end result was my son looked like a little boy instead of a little girl with ringlets. I would like to share a quote with Rocky's family. Rocky has not died, but gone away to a better place, free of pain and suffering. We will see him again some day. Rest in Peace Rocky. You are loved and will be missed. - Posted by: Patricia Homenick (Customer) on: Apr 02, 2023

Just drove to the store this morning for a chat and haircut. Sad to see the sign in the window. Rest well my friend. - Posted by: graham stocket (long time customer) on: Feb 08, 2023

A persons profession usually celebrates and makes use of their genuine interests and talents. Rocky was interested in people and life, with its passions, challenges and frequent contradictions. Hairstyling was the medium through which he worked and which connected him to so many people and the colour in their lives. He was also happy to share the accomplishments of first his daughters, then his son in laws, and later his grandchildren , whether it was at the cooking school on Corydon or his grandsons hockey accomplishments on the rink. Rocky's conversation corner was where he met with customers, who often became friends, where life experiences were shared, jokes twisted and turned, issues confronted ,and where he also, incidentally , provided reliably consistent great haircuts. The master barber has moved on to the Master he acknowledged. - Posted by: Barry Esselmont ( 48 years of friendly banter and great haircuts) on: Jan 22, 2023

What a wonderful man. I started going to Rocky's Barber shop in 1997 after returning to Winnipeg. What a character, and the clientele were equally colorful and engaging. Life is full of joy but also framed with suffering. There are always responsibilities, work and chores to attend to. In my mind going and getting a haircut was always one of them, but with Rocky it never was, and typically ended up as one of the highlights of the day. The crazy banter of clients calling in on speaker phone scheduling an appointment, someone popping in to the shop exchanging some seemingly pertinent information, the spring plants nurtured on the windowsill, the National Geographic magazines and newspapers on the coffee table, and the mini-kitchenette burning the coffee and heating his food. The retired judge, doctors, tradesmen (and yes men), and the occasional down and outer, all were welcomed. I will miss the home made wine offered at Christmas and never declined, where do we find this in our modern society? I will miss going to the shop. I will miss Rocco. - Posted by: Gary(Geir) Olson (client later friend) on: Dec 24, 2022

I am so sorry for your loss. My heart goes out to you at this very difficult time. Though I only knew your dad briefly, he sure made you feel like you'd known him forever. A very lovely man. - Posted by: Diane Pollard (acquaintance) on: Dec 18, 2022

Rose and Family we are so very sorry to read of Rocky's passing. Charlie had his first of many years of haircuts shortly after he opened his Pembina Hwy location -even stopping in after we left Winnipeg for many years. We loved listening to his stories and jokes and we were very privileged to have him take photos at our Wedding social in 1972. Rocky was a wonderful man and will be missed by many Our deepest condolences Charlie & Terry Milazzo - Posted by: Charlie &Terry Milazzo (Customers &Friends) on: Dec 18, 2022

Sincere condolences to Gina and the Curatolo family - Posted by: Aldo and Claudette ( Grand Beach) (Friend ) on: Dec 16, 2022

I was very sorry to learn of the passing of Rocky. I have many fond memories of good times from long ago. He was truly a wonderful, kind man. May he rest in peace. With heartfelt condolences, Mary Rossi and family - Posted by: Mary Rossi (friend) on: Dec 16, 2022

Our deepest sympathies to Rosa and family. - Posted by: Giovanna and Antonio Torquato (Friend) on: Dec 15, 2022

Gina and family. So sorry to hear of your dad's passing. I have heard that "grief is just love with nowhere to go". I have learned that this love resides in your heart forever more. My condolences during this difficult time. - Posted by: Nicole (Friend) on: Dec 15, 2022

I'm so sorry for your loss. Rocky first cut my hair about 1963 at Ralph's Barbershop on Academy Road when I was in grade 1! As I grew up we became good friends and I always enjoyed our time together at his shop. My son had his first haircut at Rocky's and my late father was also a customer and friend. Rocky was a good person who was generous and kind! My life was enriched by having Rocky as my friend! - Posted by: Lance Barber (Friend) on: Dec 14, 2022

Gina, I am so sorry for your loss. My thoughts & prayers go out to you, your mom and the rest of your family. Matthew 5:4 Blessed are those who mourn, for they will be comforted. - Posted by: Debbie Holowka (Friend of Gina's) on: Dec 13, 2022

My Deepest Condolences to the family. - Posted by: Tony V. Pancotto (friend) on: Dec 13, 2022

My sincere condolences to the Curatola family. I was a friend and customer of Rocky's for 62 years dating back to his barbering days on Academy road. He will truly be missed. - Posted by: Harry Haid (Friend/customer) on: Dec 13, 2022

I am certainly going to miss Rocky, my wonderful friend and longtime barber. What a terrific guy he was! Generous, accommodating, caring, funny and with a zest for life that was contagious. Deanne and I extend our heartfelt sympathy to Rose, Gina, Marisa, and Silvana and all the family. Rest In Peace, dear friend. Bill McDonald - Posted by: Bill McDonald (Friend ) on: Dec 12, 2022

I would like to extend my Condolences to the Curatolo Family. Rest in Peace my Friend Rocky. God Bless the family in these Difficult Times and Always! - Posted by: Tony Guzzi (Friend ) on: Dec 12, 2022

My condolences to the Curatolo family on the loss of Rocky. He was a good friend to my parents Ernie and Mary Milazzo. I fondly remember his visits to my parents , he was always full of energy and had such a warm and caring persona. It was always a joy to visit him for our haircuts growing up. He will be missed. Teri Milazzo, Calgary, Alberta - Posted by: Teresa Milazzo Ibbott (Friend) on: Dec 12, 2022

So sorry for your loss Gina. Thinking of you during this difficult time. - Posted by: Jan Winter (Friend at Grand Beach) on: Dec 12, 2022

I was deeply saddened to learn of the passing of my dear fried Rocky. Rocky was one of a kind and became a legend on Pembina Hwy. He was an intellegent man, an authority on all subjects, from wine making to polotics. He had a keen sense of humor and was quite the storyteller. Rocky was not only my Barber for over 50 years, but a strong bond of friendship developed throughout these years. He also had an incredible memory for names and birthdays. He never failed to remember my childrens and grandchildrens names and birthdays. Rocky was also a kind and caring man. He was always concerned how my family was doing. Family was very important to Rocky. He often spoke about how proud he was of his entire family. His friendship will be greatly missed, but cherished forever! Donny, Chris, Jody, and Colin (Friends and customers) - Posted by: Donny Friesen (Friend and customer for over 50 years) on: Dec 12, 2022

Sending our deepest condolences to the family. - Posted by: Maria and Paolo Titolo (Friend) on: Dec 11, 2022

Rose was so sorry to hear about Rocky. I remember his jokes and stories and I know you and the girls will miss him terribly. Our prayers are with you. Gerry Bennett (aunt Mary's niece) - Posted by: Gerry Bennett (friend) on: Dec 11, 2022

Rocky was a classic and one of a kind. He was a real law and order type of guy which made him my type of guy. The last time I was in to see him in mid September we got a a chance to visit and reminisce about family and have a drink. I took a photo of us together which I will now cherish. To Rocky's family my condolences, he spoke of you often. Rest easy Rocky and Godspeed, we will see you on the other side. Your friend Smitty - Posted by: Kevin Smith (Friend/customer) on: Dec 11, 2022

I am very sorry to hear of Rocco's passing. My thoughts and prayers are with you. He was always very friendly and ready to talk about anything. He was a stand up citizen. Deepest sympathy from me and the family for your great loss. He will be missed. Rest In Peace. - Posted by: Tina Kaus (Friends) on: Dec 11, 2022

Gina and family, Very sorry to hear of your loss. I enjoyed seeing your dad at Jet games where he always came to say hello when he saw me. Such a good nice guy who is now At rest. My deepest sympathies go out to your mom and the family. Take care, Dan - Posted by: Dan Speer (Friend) on: Dec 11, 2022

When Rocky passed away, not only did I lose a good friend but many others did also. Mary, myself and our family are heartbroken for Rose and family who Rocky was so proud of and adored. Rocky loved the City of Winnipeg and the people there who also appreciated him. I could expect a few telephone speaker calls a year from Rocky at his shop when he would have one of my comrade retired cops in for a haircut, and there were our exchange of Christmas cards every year since our family moved to B.C. thirty-five years ago We would enjoy the odd visit from Rocky when he would visit his family in B.C. He would leave us wine from his twin brother and he would fly home with salmon from us. Rocky was a patron of the Winnipeg Arts scene, especially Manitoba Opera, and a friend of my cousin Joann Alexander-Smith, previously a Director of same. How appropriate Rocky's passion for same was fueled by the emotional arias being sung in Italian. All who ever sat in his barber chair would surely agree Rocky was entertaining and also an artistic hair stylist. Rest in peace, old friend. Dick Hickling - Posted by: Dick Hickling (Friend) on: Dec 11, 2022

I met Rocky when he was in the original 290 Pembina Highway salon, I used to take my son there for haircuts. There was never just one client there, at least one would be in the secret room where Rocky fitted hair pieces. LOVED the small sign above the mirror " We have an arrangement with the bank, they do not cut hair, and we do not cash cheques, cash or credit card only. "Rocky did have tenants living in the rental houses he owned, but when they could not pay their rent he would deliver groceries to them, whatever they needed. Vividly recall the occasion of his joint birthday with his twin brother Onofrio. Rocky had a large billboard printed with a large photograph of himself and his twin, must have been their 75th birthday. Rocky once proudly told me that when he went to the opera, which he did whenever there was a performance in Winnipeg, he did not need to read the subtitles. His grandchildren were the joy of his life, he wanted them to have every possible advantage. I feel so very fortunate to have spent some time with this man, he had a passion for life and a unique sense of his place in the world, Rocky could talk to anybody and made a huge contribution to Winnipeg. My thoughts and prayers are with his family. Shelley G. Mitchell (friend) - Posted by: Shelley G.Mitchell (friend) on: Dec 11, 2022

I had the privilege of sitting in Rocky's chair dozens of times over the past 10-12 years. He proudly displayed pictures of his family and talked about them often. He also proudly displayed his Italian drivers licence in his shop. I recall him mentioning going to hospitals and personal care homes to do barbering for customers who were not able to get to his shop. He was truly a man of honour and the world is a better place because he was in it. - Posted by: Mike B (Customer ) on: Dec 11, 2022

I never had the honour of meeting Rocco. I recently renewed a friendship with Rocco's Daughter Gina and I found something striking as I read the story of Rocco's life. I could not help but notice the same vigorous energy and spirit lives within Gina. A bubbly smile and a welcoming demeanour. That spirit will survive in Gina. My wife Brenda and myself offer our condolences to the family and friends for the loss of a good man and father. - Posted by: Greg Roy (Friend of family) on: Dec 10, 2022

I was fortunate to have been Rocky's dentist for 18 years. I will sorely miss his visits to East Kildonan Dental. I knew when Rocky was in the chair, it was gonna be a humour filled appointment with loads of laughs and great conversation. He would always tell me the most interesting stories about Italy, his business and whatever else was on his mind that day. And it wouldn't be a dental appointment if Rocky didn't pretend to fall asleep at some point! His humour and personality were infectious and always brightened up the office with his presence as soon as he entered the door. I feel very fortunate to have known him these past 18 years and will always remember the great times we shared. - Posted by: Supinder Lotay (Dentist ) on: Dec 10, 2022

Condolences to all of the families. Rocky was a wonderful friend and my only barber for 48 years. Every haircut was a social adventure of stories, meeting new people and often those Rocky had introduced before, exchanging news of families, trips, the Jets and jokes. His kindness and sincerity will always be remembered as I cherish those memories. Dr. Ken Johnson - Posted by: Ken Johnson (friend ) on: Dec 10, 2022

Condolences to the family. Gina, you will miss your Dad as your companion at Jets and Bomber games or just watching in your backyard …you have so many great memories! He will always be with you in Spirit. - Posted by: Anne Sullivan (Friend of Gina) on: Dec 10, 2022

On behalf of all the Herring's, we wish you peace in knowing what an exceptional father you had…his remarkable smile, and zest for life.. remarkable. I will always remember as a teenager how he dug me out of a snow bank and after became my hero… love is sent to all of you… - Posted by: Susan Herring (Long time friend of family) on: Dec 10, 2022

Gina and family, My deepest condolences to you all at this difficult time. May you find comfort and strength from your cherished memories of your father. - Posted by: Tracy Janze (Gina's friend) on: Dec 10, 2022

Over the past ten years I have been blessed to meet and get to know this beautiful family. Believing if I hung around them enough I would become Italian. I was privileged to meet most of the family, but developed a close relationship with Gina and Rose. Always amazed by their creativity and work ethic. We spent many hours working together and helping create the visions of Rick Mayhew. My love goes out to all. I know he will be missed but the memories will live on. - Posted by: Billie Newton (Friend) on: Dec 10, 2022

We share in the sorrow of Mrs Curatolo, Gina, Silvana and their families. We will always remember Rocco as a true gentleman, with a lovely smile and unique kindness. He will continue to watch over you from heaven.God bless him and keep him in His light. Hugs and love from Kevin and Adriana - Posted by: Adriana (Friend ) on: Dec 10, 2022

We send our condolences Gina with love and hugs We were so sorry to hear of your Dad's passing We are thinking of you and your family during these though times - Posted by: Pamela & David (Friend ) on: Dec 10, 2022

Condolences to the family. I have known Rocky for over 40 years. I first met him at the dental office where I worked with Dr. Irving Katz. He was our patient. Always enjoyed listening to his stories about his travels and photography. He always talked about his family and especially his grandchildren. Rocky loved telling his corny jokes and he always had a smile. We used to compare pictures of our grandchildren. I will never forget Rocky. He will be missed. Rest In Peace. - Posted by: Jenny Johnson (Friend ) on: Dec 10, 2022

Rocky, was one of the very few people that have become Winnipeg icons. He was not a celebrity but he had the ear of celebrities. For me he epitomized what it means to celebrate life. I will always remember his good hearted banter and the endearing way he told stories. Some will say that Rocky was a 'character' he was not. He was smart, insightful, and above all he had 'chutzpah'. He was a passionate loving man who shared his passion with all who he came in contact with. He took pride in the accomplishments of others especially his family. I met him as a customer but he saw and treated me as a friend. I will miss Rocky but I will never forget him. - Posted by: Murray Trepel (Friend) on: Dec 10, 2022

Gina, I'm so very sorry for your loss. You have been a wonderful daughter sharing many special times with your Dad. The joy of spending quality time with your Dad will be time cherished and remembered always. My heartfelt condolences to you and your family. - Posted by: Deborah Bensky (Gina's friend) on: Dec 10, 2022

I'm so sorry for your loss, my condolences to you and your family. Rocky was an amazing man and will be greatly missed!!! - Posted by: Annamaria Barker ( Maffiola ) (Close friend of family ) on: Dec 10, 2022
Email Alerts
Sign up for free email alerts of new obituaries for specific people, towns & more.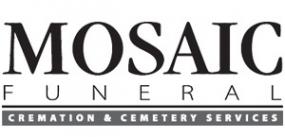 Mosaic Funeral Cremation & Cemetery Services
1839 Inkster Blvd. (Map)
Ph: 2042755555 | Visit Website
❮ Go Back to Listings