Search:

Winnipeg Free Press Passages
All Titles
Notices are posted by 10 am Monday through Saturday
❮ Go Back to Listings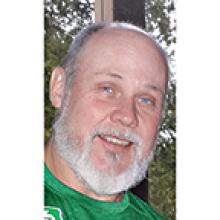 CLAY KENNETH INGRAM
Born: Jun 14, 1961
Date of Passing: Dec 19, 2022
Send Flowers to the Family
Offer Condolences or Memory
CLAY KENNETH INGRAM
June 14, 1961 - December 19, 2022

A celebration of Clay's life will be held at the Henderson Legion Branch 215 (215 Maxwell King Dr., East St. Paul) from 1:00 p.m. to 4:00 p.m., on Sunday, January 29, 2023. Please come and share stories and memories of good times.
In keeping with Clay's love of feeding others, please bring an item to donate to Harvest Manitoba.
Publish Date: Jan 21, 2023

CLAY KENNETH INGRAM
June 14, 1961 - December 19, 2022

On December 19, 2022, at the Thunder Bay Regional Health Sciences Centre, after a short battle with cancer and with his wife Peggy by his side, Clay began his latest adventure.
Clay was born in Sudbury, Ontario in 1961. The third child of Ken and Jean Ingram. He grew up in Onaping, Ontario, where he developed a love of the outdoors, a personality of being open to any and all adventures that came his way, and had formed many deep, lifelong friendships.
After graduating from Levack High School, Clay moved to Toronto. He lived with his sister Diane and her family for a year while he worked at Parker Brothers. When he began his studies to become a Medical Radiation Technologist at Toronto Institute of Medical Technology, he moved into Campus Co-Op Housing, where he met his future bride, Peggy.
Clay worked as a X-ray Technologist for two years at a private clinic in Toronto before relocating to Winnipeg in 1984 and marrying Peggy. Upon arriving in Winnipeg, he began working as a X-ray Technologist at St. Boniface Hospital, until he was hired full time at Concordia Hospital.
Clay loved working at Concordia and formed many strong, lasting friendships there. He served as Chief Radiation Technologist for many years and was particularly proud of the years when he also managed the department. He always was eager to help and would look for opportunities to lend a hand to other departments or staff, whenever possible. Always open for fun and socializing he loved attending hospital parties and functions, was the goalie on the Concordia Hospital Hockey team and organized as well as made all the food for the annual hospital Curling Bonspiel. Clay loved Christmas and delighted in making Christmas lunch for the OR staff. Years ago, when there was a threat of closing Concordia Hospital, he worked diligently, and successfully on the "Save Concordia" campaign. Clay also spent countless hours running and selling tickets for a car raffle to raise money for the Concordia Hospital Foundation.
In 2013, after Clay had worked just under 30 years at Concordia Hospital, he and Peggy retired and moved to their cottage at Malachi Lake, Ontario, their happy place. Here, Clay was able to be outside and fish, quad, skidoo, boat, work on trails and chop wood to his heart's content. He especially enjoyed doing these activities with his buddy Butch. He was also able to entertain and visit friends at Malachi, Ottermere, and Pelican Pouch lakes whenever he wanted. Clay enjoyed everything life had to offer. Because there was little room in the cottage (and later the garage) for entertaining, Clay and Peggy decided to build their dream home at the lake. Clay's original plan was to tear down the old place and erect a new one within a year. It took a bit longer than that.
Throughout his life, Clay loved being around people, and making people smile. Once you met him, you were his friend for life. He was at his absolute happiest when he was around children, especially Curtis, whom he adored. He loved taking kids on SeaDoo rides, quad rides, teaching them how to drive a boat, and generally just having a good time with them.
Clay enjoyed life and took every opportunity available to celebrate and be with others. Christmas was his favourite time of year and there was always room at Christmas dinner for anyone who may have found themselves alone at Christmas.
Clay was a caregiver and was always the first to lend a hand. He would drop everything to help a friend in need, often putting other's needs before his own. He often said that he was busy all day, but it was almost never doing what he had planned that morning. At Malachi, it was always an adventure. He relished the adventures, wherever they led him.
Clay was known by many names; He was the "fire guy" to many at Malachi, ensuring that people arriving to the lake in the winter came to a warm cabin, with a bucket of water and a shovelled deck. He was the "donut guy" when visiting businesses, especially WSL, where it was his habit to arrive with a box of donuts and coffee for the staff whenever he stopped by. And he was also known as "naked guy" from the Ottermere Poker Derby, where he usually showed up in some kind of costume (and sometimes not). But mostly, Clay was known as a loving husband and a great friend with a caring heart, generous nature and perhaps at times, a bit of a stubborn streak.
Food was Clay's love language. If he liked you, he fed you, whether it be through dinner parties, pig roasts, organizing and cooking for events such as the Malachi snow golf tournament and annual picnic, the Concordia Hospital curling bonspiel or providing Christmas lunches for colleagues at the hospital or the staff at WSL, or making food for the socials and weddings of friends. If circumstances were that he wasn't able to actually cook for you, he'd provide gift cards for food. He kept a stash of Tim Horton's cards in his wallet to hand out as a thank you to people who went out of their way to give assistance when he was in Kenora, Winnipeg, Thunder Bay, or at a hospital. He always made sure that treats (particularly Jelly Beans) were always available in the house for kids of all ages, and ensured that whenever he saw children, he had some kind of treat for them.
Left to mourn, are his wife Peggy (Syposh); his sister Diane Lindsay; his sister-in-law Nancy Ingram; his mother-in-law Rita Syposh; many nieces, nephews, great-nieces and nephews, cousins and countless dear friends. Of his nieces and nephews, Laura and Craig held a special place in Clay's heart.
Peggy would like to thank all their wonderful friends at Malachi and Ottermere lakes, who helped every step of the way in getting their new place built, and particularly those who spent hours on end last, and this summer making sure that Clay and Peggy would have the opportunity to live in their dream home, for at least a little while, this summer and fall. So many people did so much to help it is impossible to list them all, but Peggy would like each and every one of them know that she will never forget what they have done, and will be eternally grateful. A special thank you goes to Jim, who insisted on getting jobs started and finished, despite our resistance. Peggy would also like to thank Dr. Ben Wykes and his office manager, Alex from the LWDH who went way above and beyond to help Clay with his medial needs and to access other medical supports, the wonderful ladies of the LWDH Chemo Department, Dr. Del Paggio, Oncologist, and his staff from TBRHSC and from the surgeon's office in Thunder Bay, Rhonda, who gave Clay and Peggy support, direction and hope all through their involvement with TBRHSC from the very beginning to even after Clay's passing and who has become a treasured friend. Peggy also thanks dear friends Cindy and Chuck from the bottom of her heart for dropping everything and driving from Winnipeg to Thunder Bay, in a snow storm, to be by her side the day after Clay passed. They stayed with her for days, caring for and supporting her and ensuring that she and Clay's ashes returned to Winnipeg safe and sound. And lastly, thank you to all the friends who took the time to visit, call, text, e-mail, send a note or card or just wished him well in someway during Clay's battle with cancer. He knew that he was loved.
Clay loved a party, so there will be opportunities to celebrate his life. The first will be in Winnipeg, details will be announced at a later date. There will also be celebrations in his home town of Onaping, Ontario at some point, and also at Malachi Lake.
In keeping with Clay's love of feeding others, and his love of Christmas, in lieu of flowers, please consider a gift of time, supplies or money to an organization of your choice whose focus is on feeding others, or on one that helps others at Christmas time. Also, to honour his love of being with people, please pick up the phone and call that person whom you love, but haven't found the time to call or visit for a while.
Publish Date: Jan 4, 2023
As published in Winnipeg Free Press on Jan 04, 2023, Jan 21, 2023
Condolences & Memories
(38 entries)
Wow … this is really sad news. I had not seen Clay since the early 80's and was doing one of those random google searches. I went to public school and high school with Clay. He was a great guy, everyone loved Clay. I was in music class with him, he played snare drum and I played bass drum … goofed around in class as bored teenagers do. Clay was always in a good mood … really saddening … condolences to all his family and friends. - Posted by: Dan Paul (Childhood friend / schoolmate) on: Mar 07, 2023

Hello Peggy, I just found out today about Clay' passing. I am extremely sorry to hear about Clay. He was such a great person. I feel gifted to know him. I met Clay through Murray and Bev Taplin. I used to run into Clay in Kenora every so often when it was his turn to pick up supplies for the Malachi group. Also at the poker derby's in the area. He picked me up at the Malachi parking lot with two of my clients to show them a property which they purchased. The last time I saw Clay was when I was snowmobiling through Malachi and he had just recently had an operation, and there he was shoveling off a neighbour's deck and lighting their fire. I believe we referred to him as the Mayor of Malachi. He will definitely be missed by everyone who knew him. Sincerely Paul Tilley from Culloden Lake. - Posted by: Paul Tilley (Good Acquaintance ) on: Jan 21, 2023

Peggy what a beautiful tribute to Clay. We were shocked to hear the news of Clay's passing. He truly touched many lives with his generous nature and willingness to help anyone in need. With his leadership and organization he and his brother Jack were able to get many generations together for the Brunton Bash in Port Elgin truly a once in a lifetime experience. Family weddings with Clay, Jack and Barry were always an adventure and Clay's sister Diane would always worry when those three disappeared. So many great memories of a truly great person taken too early. Our heartfelt condolences to you Peggy. May he Rest In Peace. Barry & Denny - Posted by: Barry and Denny Brunton (Cousin) on: Jan 16, 2023

Peggy, we did not know you or Clay well, but we wanted to speak to Clay's impact on the Malachi community as a whole. Our cabin is situated in the south lake close to those who were in constant contact with Clay and loved him and often referred to his generous nature. Along with others, we appreciated his leadership with the executive and experienced his jovial nature at the dock on occasion. Just wanted you to know how far-reaching his life was. We are sorry for your loss and our prayers are with you! - Posted by: George and Cynthia Dutton (Friends of Malachi) on: Jan 13, 2023

A CELEBRATION OF CLAY'S LIFE will be held at the Henderson Legion, Branch 215 (215 Maxwell King Dr., East St Paul, Mb) from 1 to 4 pm, on Sunday, January 29, 2023. Come and share stories and memories of good times. In keeping with Clay's love of feeding others, please bring an item to donate to Winnipeg Harvest. - Posted by: Peggy Ingram (Wife) on: Jan 13, 2023

Peggy, there are no words of condolences that could ever elevate the pain of your loss of Clay. He will be truly missed by all those who's lives Clay touched. Praying that family and friends, as well as a life time of memories can sustain you at this time. - Posted by: Ken and Laurie Turner (Friends from the Malachi family) on: Jan 12, 2023

Great guy. Would do anything for you. Lots of fun. Will be missed. - Posted by: Lloyd Hornsby (Friend) on: Jan 09, 2023

When I got married, Peggy and Clay gifted me 100 bottles of wine. At the wedding Clay used one of the tablecloths as a cape and danced with wild abandonment! Clay has left us too soon. There was much more wine to drink. One day we will all share a dance again. RIP my friend . 💔 - Posted by: Gaylene Doroschuk Romero (Friend and coworker ) on: Jan 08, 2023

We have great memories of Clay - visits at cabins, snow golf, and snowmobile derbies- and your infamous costumes or lack thereof! We appreciated how you were so helpful to welcome us as new Malachi members and connected with our sons, too. Garett had great times and lots of laughter with Clay when building the cabin! Peggy, we are truly sorry for your loss and our thoughts and prayers are with you during this time. Rick & Laura Rekrut - Posted by: Rick and Laura Rekrut (friends at Malachi) on: Jan 07, 2023

What a beautiful tribute to Clay and all that he was. We love you and Clay so much, Peggy. Those who were fortunate enough to have known Clay know how lucky we were were. We will remember, honour and miss him for the rest of our lives. xo - Posted by: Bryce Whitney (Malachi Family) on: Jan 06, 2023

So sad to hear about a life to be gone way to soon. It's hard to believe and because you may be out of sight you will never be out of mind nor memory we enjoyed growing up together like family and friends always there when we needed each other and wanting to spend the quality time that we missed. I do wish I was able to travel at the time of your need but was not able at the time and feel so bad and wish I was there but could only be there in heart. I will always love you and will see you on the other side some day and keep your chin up. May you rest in place LOVE ALWAYS AND FOREVER Cousin Kim Brunton Fletcher - Posted by: Kim (Cousin ) on: Jan 06, 2023

I was one of the lucky ones who was invited to the Ingram house by Clay for Christmas one year after he heard that I didn't have much in the way of plans. I can attest to him being an unbelievable host as he welcomed me and a friend of mine into his home after we rung his doorbell at about 10 PM on Christmas Eve. He invited us in with open arms and was an extremely generous host! Clay had a legendary sense of humor and laugh, a heart of gold, and a larger-than life personality. My sincere condolences to Peggy and family. - Posted by: David Magura (Friend & former Co-Worker) on: Jan 06, 2023

Dear Peggy, please accept our condolences on the passing of Clay. Are thoughts being with you. Clay will be missed. Daryl, Cheryl, Austin & Blake. - Posted by: Bezte Family (Malachi Neighbour) on: Jan 06, 2023

Malachi is one of my favourite places on Earth due to its natural majestic beauty and the people of the Malachi community. The combination of the two make Malachi a slice of Heaven. Clay (and you too, Peggy) was such a large part of the reason I loved coming out to Malachi. Clay made himself available to do anything for a neighbor, friend, family, guest or complete stranger, even if it meant altering his daily plans to accommodate. Clay and Peggy added to the allure and magic of Malachi. Clay was one of the most generous humans I have met in all my travels... not only with his pocket book, but more so his time. Clay made you feel as if you were the only one in the room when he spoke with you. He always had time to help in any and every capacity he was capable as if it was his calling. His beaming smile and adjoining glowing personality were ubiquitous at morning coffee on Precious' deck, and will be dearly missed. In my humble opinion, Clay is the example we should all strive to be as a neighbour and friend. I continue to be an admirer. I truly believe, "people make the place," and as a result, Clay leaves a giant hole in the Malachi community. I hope you take comfort in the thought that wherever Clay is in the afterlife, I am certain it has been improved by his presence. - Posted by: Derek Le Nabat (Friend and Admirer) on: Jan 06, 2023

We were very fortunate to have a close friend like Clay in our life, he will be missed not only by Peggy but his very close friends. We know you're resting now and out of pain, till we meet again your friends Bob and Cathy at Malachi - Posted by: Bob Calvert (Friend ) on: Jan 05, 2023

A pillar of the Malachi and surrounding communities who offered support and help to others. He will always be fondly remembered for ensuring that others where looked after and always before his own needs. In particular, with Peggy's love and support, Clay made certain, through his dedication and hard work that Malachi was THE place to live. His love for Peggy, children, friends, neighbors and dogs will be a cherished memory. My thoughts are with you Peggy at this difficult time. Al - Posted by: Al Campbell (Malachi neighbor and friend) on: Jan 05, 2023

You will be missed by many and I will miss trying to phone you and Peggy only to get a message lol your friend always Patrick Maccoy - Posted by: Patrick maccoy (Coworker and friend) on: Jan 05, 2023

I am very saddened to hear of the passing of Clay, Peggy. You have lost a wonderful husband and companion. Your tribute is glowing. May the memories you shared help to sustain you through the very difficult grieving period. Your wonderful family and friends will be great pillars of strength for you. Love, Lana - Posted by: Lana Storey (Cousin to Peggy) on: Jan 05, 2023

Have known Clay since he started in X-ray at Conc. Played baseball together and enjoyed many laughs and work fun & celebrations over the years. Clay will be missed for all his social efforts and participation. He was a great professional in X-ray department and was depended upon by many people. Rest in Peace, my friend. Condolences and prayers, Peggy, for your loss. XX - Posted by: Pat Bucholz (Colleague from Concordia OR ) on: Jan 04, 2023

Clay loved life, loved people but most of all, he loved helping people. Although his time was cut short, he packed a lot of living and adventure into a short time making countless friends along the way. He leaves behind a legacy of wonderful memories and experiences that will linger in our hearts and minds forever. Trevor - Posted by: Trevor Bay (friend) on: Jan 04, 2023

I am so sorry to hear of Clay's passing. I have so many happy memories of working with him at Concordia Hospital. He was a wonderful person. My condolences to Peggy and his family and friends. Rest in peace Clay. I will have a shot for you and your memory. With much sadness love Sam (Dr Mehran Samimi) - Posted by: Mehran Samimi (Friend) on: Jan 04, 2023

I have fond memories of times with Peggy and Clay at Lake Malachi. Especially when they helped do the cooking for my wedding. They were just the most genuine, fun, loving and generous people. My thoughts are with you Peggy. - Posted by: TRACY MALLIARIS (formerly Steiner) (FRIEND) on: Jan 04, 2023

My sincere condolences Peggy on the loss of your beloved husband. - Posted by: yvette guilleminot (cousin to Peggy) on: Jan 04, 2023

I am sorry for the loss of Clay. Wishing you peace, comfort, courage, and lots of love at this time of sorrow. My heart goes out to you at this difficult time. - Posted by: Jackie Meilleur (Cousin) on: Jan 04, 2023

I worked with Clay for 25 years..retiring a couple of years before him..he always had a smile on his face and was so kind to the patients..we had great Christmas parties and a great bus trip to Mayo Clinic..you will be missed by so many people..Rest in Peace Clay - Posted by: Sonia and Stan Macario (work friend) on: Jan 04, 2023

Peggy, I was truly surprised when I heard this news. So unexpected. There are too many stories for me to share and some most likely I shouldn't lol... Clay was more than an uncle to me and my sisters, he was more like a big brother being only a few years older than us. My most memorable time was when he lived with us and helped me acquire my first job as a young 19 yr old at Toronto Western Hospital where he worked as an x-ray tech. It was nice to have someone working with me in such a huge teaching hospital and show me the ropes. We worked in the same department and I fell in love with diagnostic imaging as well. Clay quickly became entrenched with our friends and was in my wedding party and we enjoyed many adventures in our late teens together. All I can say is it is too soon, Marilyn. xo - Posted by: Marilyn Lindsay (Niece) on: Jan 04, 2023

I am shocked and deeply saddened by the news of Clay's untimely passing. He was a special soul. I am comforted by the fact that he lived his life to the fullest in giving of himself and reaping the rewards tenfold in the many wonderful relationships he curated. I worked with him at Concordia and I know his memory will live on there forever. My deepest condolences Peg. - Posted by: Pat Titarniuk (Colleague) on: Jan 04, 2023

I have great memories of my uncle Clay. Whenever we went north for Christmas he was always cooking up a storm, even trying to trick me into eating his meat pies! I have memories of him taking me for moped rides at the back of their apartment, and picking up the first snake I ever saw! He was always so easy to talk to and you could ask him for advice anytime. Later he and Peggy stayed at our house when they were in town and we were able to catch up after talking for hours. He gave a great eulogy when my Dad passed away and helped all of us get through that difficult time. We have a mutual love and respect for dogs and I use to love when he loaded them into his truck and came to visit us. His dogs were his babies. I'm glad he got to live out by the water and always shared the progress of the build. He use to freak out my mom by telling her he was out on the frozen lake in the winter. He was always helping those in his neighborhood during the long winters there. I will always be grateful for the times that Clay and Peggy came to visit and having long conversations until the wee hours of the morning. I know all his canine companions will be happy to be with him now. - Posted by: Alexandra Brill (Niece ) on: Jan 04, 2023

What a beautiful story of Clay's life! We will miss him dearly at WSL and I'm sure the boys will miss him on the trails. Rest well Clay. - Posted by: Cindy Johnson (Friend) on: Jan 04, 2023

I was blessed to have him in my life. More of a big brother than an Uncle. Spent time with him when he lived in TO. Always a laugh when he was around. Thank you to Peggy❤️❤️he was blessed to have you and he knew it. Thank you for standing by him and making sure he has the best care possible. I know Gramma and Grandpa and Jack were there to greet him in heaven😇😇❤️❤️ - Posted by: Laura Lindsay (Neice ) on: Jan 04, 2023

Peggy, We are so sorry to learn of Clay's passing. Our thoughts are with you at this very sad time. Dale, Bill, & Paul - Posted by: Ketcheson family (Malachi neighbour) on: Jan 04, 2023

Peggy, I'm heartbroken to hear of Clay's passing. I'm so sorry for your loss. I haven't known you guys for long but I always loved the times I got to spend with you both. Clay will be missed by so many. - Posted by: Gord Logan (Friend) on: Jan 04, 2023

Clay, WE remember you with much love. Working side by side with you in X-ray and me in Emerg, You always were there with a smile and a helping hand. Thank you for your love and friendship and caring. you were the best. God's blessing to your family in this time of sadness. Clay you will be remembered with love, Love Loris and Ben - Posted by: Loris and Ben Holyk (friend) on: Jan 04, 2023

The best dog sitter Bella and Smokey ever had. From the orthopedic dog bed to spoon feeding a sulking Smoky. Spoiled them rotten. Kim and (the other) Clay, Malachi - Posted by: Clay Reichert (Malachi neighbour) on: Jan 04, 2023

To one of my dearest friends, Peggy, I pray for you to find peace and know that Clay is still going to be bringing kindness and caring to others, from his example. Clay brought ALL that he was, the "larger than life" friend, to others with you by his side. We also know you were the other half to help the DRIVE of that force. I'm sure that now, My Curtis, has his friend and "playmate" back and are making their impact on others together again. - Posted by: Cynthia Miller (Friend) on: Jan 04, 2023

Peggy, what a wonderful tribute to a very special guy. I am still in shock about hearing of his passing as he is way too young and had too much life left in him. My heart is broken yet filled with all my memories when I think of him, such a sweetheart. Boy, we had fun!! Huge hugs to you Peggy and so happy to hear you had lots of support....Jo - Posted by: Joanne Ward (worked with Clay for years) on: Jan 04, 2023

Peggy, I'm sorry for the loss of Clay. My thoughts and prayers are with you at this most difficult time. Sandie - Posted by: Sandie Wagner (Friend) on: Jan 04, 2023

Our Family is heartbroken over the loss of Clay. We cannot imagine the sorrow that Peggy is feeling at this time but we know she was loved and adored by Clay. He was and will continue to be a dear friend and support to many. Much love on your next journey. The DeCou's - Posted by: Russel DeCou (Childhood Friend) on: Jan 04, 2023
Email Alerts
Sign up for free email alerts of new obituaries for specific people, towns & more.
❮ Go Back to Listings