Search:

Winnipeg Free Press Passages
All Titles
Notices are posted by 10 am Monday through Saturday
❮ Go Back to Listings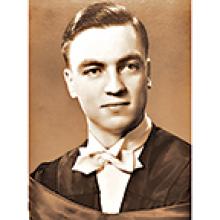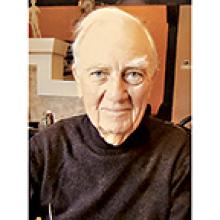 DR. ALLAN R. DOWNS
Date of Passing: Jan 12, 2023
Send Flowers to the Family
Offer Condolences or Memory
DR. ALLAN R. DOWNS MD CM FRCSC PROFESSOR EMERITUS U OF M

It is with heavy hearts we announce the departure of Dr. Allan Downs - Son, Brother, Student, Husband, Uncle, Father, Grandfather, Mentor, Pioneer, Surgeon, and Friend.
Allan will be remembered by many who he influenced through his distinguished life and career which spanned an incredible 92 years. A journey that took him from a small town, Preeceville, in Saskatchewan to places all over the world.
He was a man of firm stoicism, which could intimidate and infuriate, but that was balanced by a deep sense of compassion and reason - towards his patients, and towards anyone who had the patience to wait around long enough to catch a glimpse of his hard, yet graceful, aplomb.
He was, to some, an anomaly. To others, something else, perhaps. But at his core he was a man whom wanted to understand, even when it was extremely difficult to do so. His directives were clear. And if what he said was not welcome, well, that was ARD - he spoke no riddles. He never quit. Until the end, mind muddled and body frail, he fought, knowing, through the fog of his mind, what was happening was a fight he could not win. And though he rarely cried or grimaced, he laughed and loved enough to fill a full century's worth of living.
Love him or hate him, and all alternative emotions in between, he was simply a man amongst many, and what he did with his life was truly extraordinary.

Husband...Dad...Grandpa...Uncle...Brother...Son...Friend...Dr. Downs...
You will be forever missed.
Thank you for all that you were able to do.
Dr. Allan Downs graduated from the Faculty of Medicine, University of Manitoba, in 1954. From that year until 1958 he was a Resident in Surgery at Winnipeg General Hospital, serving as Chief Resident in Surgery during the last year.
In 1958 he travelled to England on a McLaughlin Fellowship. There he studied at St. Mary's Hospital at Paddington, and South Hampton Chest Hospital.
In 1960 he began a surgical practice at the Manitoba Clinic.
In 1966 he joined the Faculty of Medicine, University of Manitoba, Winnipeg General Hospital and was appointed Head of Vascular Surgery. He took part in many innovative surgeries including the first kidney transplant with Dr. Ash Thomson.
From 1973 to1985 he was the Head of the Department of Surgery at the newly formed Health Sciences Centre, as well as Professor of Surgery at the University of Manitoba.
He then served as Head of Vascular Surgery at Health Sciences Centre until 1997 when he retired from surgical practice. He continued to work for Manitoba Health until his permanent retirement in the mid 2000's.
Dr. Downs was made a member of the Order of Canada in 2002.
He was predeceased by his father and mother, Walter and Violet; brothers and sisters, Lillain, Mayme, Lorne, Gordon, Lesley, and Vietta; as well as his beloved first wife Joan.
He is survived by his cherished second wife Janet; children, Dr. Craig Downs, Allyson, Christopher, Kathleen, their families, many nieces and nephews, and cousins.
Funeral to be held at St. John Brebeuf Parish January 24, 2023 at 11:00 a.m., Winnipeg, MB.
Publish Date: Jan 21, 2023
DR. ALLAN R. DOWNS

Dr. Downs passed away peacefully at his home on January 12, 2023.
Funeral will be held on Tuesday, January 24, 2023 at 11:00 a.m. at St. John Brebeuf Parish, 1707 John Brebeuf Pl., Winnipeg.
Full obituary to follow in Saturday's newspaper.
Publish Date: Jan 18, 2023
As published in Winnipeg Free Press on Jan 18, 2023, Jan 21, 2023
Condolences & Memories
(27 entries)
In 1981-82 I spent a grueling, challenging and exciting year as a vascular fellow under the eye of Alan Downs. By that time I had finished my General Surgery specialty and was 32 years old. Everyone knew that if you wanted the best training at that time you did it with Dr. Downs. I was fortunate to be accepted. The cliche what does not kill you makes you stronger could never be more appropriate. The year with Alan Downs was the most difficult and demanding that I faced since entering med school in 1969. Nevertheless I emerged as a vascular surgeon and a much better general surgeon due largely to Alan Downs and Charlie Lye. Alan Downs was a meticulous surgeon and a very good teacher. Thanks! - Posted by: Murray Devlin McIntyre (Vascular Fellow) on: May 19, 2023

Every surgeon can name one or two mentors who have molded them, taught them and guided them into the doctor they have become; Dr Downs was one of those mentors. As I progressed through my surgical residency at HSC in the late 70's, I came to understand that Dr Down's difficult persona was his way of teaching us to do our best, to not skip details and above all to consider the well-being of the patient over all other variables. I have often called on his spirit when faced with difficult times in the OR and I am sure my patients have benefitted from what he taught me. - Posted by: Dr Ronald Witzke (former surgical resident) on: Mar 15, 2023

Dear Janet, Craig, Allyson, Chris & Kathleen, I was deeply saddened to hear about Al's passing. I have many wonderful memories of him and the friendship our families shared growing up in Winnipeg. He was a great friend to my parents and always kind, warm and wise to each of us kids. My thoughts are with all of you during this time. With love & thoughts, Ruth Beck - Posted by: Ruth (McMorris) Beck (Family Friend) on: Feb 13, 2023

It was Arnold Zeal who informed me of Dr. Downs' death. I want to thank Dr. Downs for his support and instruction. Like, Dr. Syslak, I was assisting Dr. Parkinson during a number of the Cardiac Bypass Surgeries. Like, Dr. Zeal, I benefitted greatly from Dr. Downs' kindness and understanding when I was at the lowest point with my relationship with Dr. P. I have recently benefitted from surgical care by Dr. Houston, a former trainee under Dr. Downs. As can be seen, Dr. Downs' legacy has reached far beyond Winnipeg. Condolences to the family from Brian and Barbara Hunt, Vancouver, B.C. - Posted by: Brian Hunt (Former Surgical Resident) on: Feb 06, 2023

Condolences to family of Dr. A. Downs. I met Dr. Downs at funeral on funeral of my brother, he was his doctor. Paul Kollar. - Posted by: Paul Kollar (Friend ) on: Feb 03, 2023

Dear family of the late Dr. Allan Downs, We extend our sincerest condolences on the passing of your father. Dr. Downs was our hero, as we watched him save our father's life countless times in the 1960's and 1970's. Our father, Max Lipkin, suffered a massive stroke in 1954, at the age of 38. With one side of his body paralyzed, he carried on working and providing for his family, although by the early 1960's our father's health deteriorated significantly as the blood vessels in his legs started suffering the ravages of atherosclerosis. Dr. Downs operated numerous times on Max, grafting vessels from his "good leg" to his paralyzed leg. This went on for many years, along with consultations to the top specialists in Manitoba for many other health related issues. Dr. Downs first and foremost concern at all times was the health and wellness, both physical and emotional, of his patients. Our father would regale us with stories of the goings on at Grand rounds, and the absolute, complete and focused attention he received from the nursing staff when he was in the hospital under Dr. Down's care. As we grew up, we learned of Dr. Downs' stellar reputation as a vascular surgical specialist across Canada. To us, he was the doctor who gave our father decades of life, so Max Lipkin could see his children grow up, and meet his grandchildren when they were born. Our sincerest condolences to the family of Dr. Allan Downs. Warmest regards Marsha (Lipkin) Cowan; Debbie and Jack Lipkin. - Posted by: Marsha Cowan (Daughter of patient) on: Jan 31, 2023

Friend over the years. (First wife was a classmate of mine.) Condolences to Janet and family. Hopefully, son Craig and his daughter Allison will recall me. Sincere condolences. DD xoxoxoxoxo - Posted by: Dorothy Dunham (Friend (r/t 1952 Nursing Class WGH)) on: Jan 31, 2023

I am very saddened to hear of the passing of Dr Downs. I spent most of every day in 1982 learning how to become a vascular surgeon. I have been a practicing vascular surgeon for 40 years and I owe my successful career to Dr Downs. I look back on my time with him with great fondness. He taught me many life skills. My deepest sympathy to Janet and the children. Alan was a very accomplished man and I am very proud to be one of his graduates. - Posted by: Dr Gerald MacKean (vascular resident 1982 ) on: Jan 30, 2023

Growing up as a friend of Dr. Downs' son, I spent almost as much time in his home as I did in my own. I always felt welcome there. My condolences and love to Mrs. Downs, and to Chris and Kathleen. - Posted by: Neil McRae (Friend of family) on: Jan 24, 2023

I met Dr. Downs during my four week, fourth year vascular surgery rotation in Med School in October, 1977. As Dr. Ross said today at the funeral, Dr. Downs was 'tough but fair' and 'a surgeon's surgeon'. During my later post-graduate training and subsequent eight years practicing mainly renal transplantation in Houston, Ottawa and Pittsburgh, Dr. Down's strong moral character often came to mind as I stood my ground contemplating and disposing of many complicated scenarios. In his role as a surgeon-mentor Dr. Downs 'toughness' was truly a kindness. Condolences to Dr. Downs's family. Chris Jensen, Winnipeg. - Posted by: Chris. Jensen (Student) on: Jan 24, 2023

Cecile and I send our condolences to Janet and all the family on the passing of Al. Al and I were in the graduation class of medicine 1954. We had a close group of classmates that would meet for lunch at Bernstein's deli. I will miss him as a colleague and a very good friend. Monte Kowall - Posted by: Monte and Cecile Kowal (Friend and classmate) on: Jan 24, 2023

I worked with Dr. Downs in the General Hospital in the early 1960s in chest and cardiovascular. He was one of the most devoted, excellent, and caring surgeons I had the privilege of scrubbing for. When I left to go work at the old Concordia Hospital he asked me if there was anything he could do to change my mind and stay there. It was difficult to say no but I had already made a commitment to the Concordia who was in desperate need of OR staff. I followed his career even after I moved to Alberta and was always proud of the time I had worked with him. My prayers and thoughts are with you in this time of sadness. Your dad was a very special person. Sandy (McDonald) McCullum - Posted by: Sandy (McDonald) McCullum (Worked in the OR with Dr. Downs) on: Jan 24, 2023

After reading the obituary of Dr Downs I was compelled to write a tribute explaining more about him in my point of view. I worked with him for over 25 years as charge nurse in the O.R. along with Sylvia and Lily. Excellent surgeon, skillful teacher, and most of all his main focus was the patient's well being. Always remembering he inspired me how to pay attention during surgery which helped to anticipate the surgeon's needs without asking. My working relationship with him most of the times was good The other times I just had to ask God for guidance, sometimes by humming, when he would asked to stop the chanting. Christmas dinner for his staff was hospitable. My husband, Leslie never felt uncomfortable. I hosted his retirement dinner with the help of Sylvia. When he got the knowledge of this, he was worried about the attendance. This was a success. He loved a good joke. Thank you Dr Downs. My family mourn your passing. You have fought a good fight. Enjoy your eternal rest. Daphne Howard. - Posted by: Daphne Howard (Charge nurse operating room) on: Jan 23, 2023

I remember Dr. Downs as a patient and humourous man, telling me great stories of surgery and fishing. Allan was someone by whom you could tell had an incredible breadth of wisdom and experience that I think rarely culminates in a single life time. The many people who have met him personally or professionally have had their lives greatly enriched because of Allan's talent and kindness. My condolences to his family and gratitude for the honor to know him. - Posted by: Joel Lawrence (Friend) on: Jan 22, 2023

Condolences to the Downs family. I had the great pleasure of working with Allan for many years as an anesthesiologist. He was a talented surgeon and a great humanitarian. I had a great deal of respect for Allan and I think he shared that respect. We worked together with Dr. Dwight Parkinson on a project that involved profound hypothermia and cardiac arrest while closing carotid cavernous fistulae. We shared many memories of the early open heart program at the old Winnipeg General Hospital. Please accept my tribute to a remarkable man and surgeon. - Posted by: Walter B Syslak (Colleague) on: Jan 22, 2023

Condolences to the Downs family. My memory is from September 1977. I was a new RN in the the operating room. To the horror of my director and teacher I walked up to Dr Downs and said, "hello, my name is Donna Myden". He looked at me and said, how is Rose? My dad's family is from Preeceville. - Posted by: Donna Myden (OR nurse) on: Jan 22, 2023

On behalf of the Besants, I would like to extend our deepest condolences to Janet and all of their family. My late father, Dr. Donald Besant, his friend and colleague, always spoke so highly of him. May he rest in love and in peace. - Posted by: Brenda Besant-Thompson (friend ) on: Jan 21, 2023

My condolences to Dr. Down's family. I worked with Doctor Downs at Manitoba Health for many years and relied on his expertise and wisdom. He always "told it like it is, was or should be"! Remembered with great respect! Diane Maxwell - Posted by: DIANE MAXWELL (worked with him) on: Jan 21, 2023

My condolences to Dr. Downs' family. I had the pleasure of working with him at Manitoba health, he was one of my favourite medical consultants. Classy man. May he Rest In Peace. Sharon Pospishell - Posted by: Sharon Pospishell (Co worker at Manitoba health) on: Jan 21, 2023

I first heard of Dr. Downs through my father, who was a colleague and an ardent admirer of his. Dr. Downs performed a surgical procedure on my paternal grandmother, in the 60s, that was apparently innovative, and literally saved my grandmother's life. My father felt both an indebtedness and admiration for Dr. Downs, and never stopped speaking of him as "the best vascular surgeon he knew." I also came to know Dr. Downs as both a neighbour and medical social worker, and we would have many conversations, which always included much warmth and humour, with a large dose of his philosophies. Whenever I had a medical inquiry, he would always take the time to explain, with great patience and detail, his view. My sincere condolences to Janet and family at this time. Dr. Downs was a pioneer in his field, and a giant of a man. - Posted by: Enid Barnes (Former neighbour, Family Association) on: Jan 21, 2023

Dr.Allan Downs was my inspiration on my career as a vascular surgeon. The brief one year experience as a vascular fellow with such a personality remains with me forever. He was a teacher, a father and a mentor to me. I had the opportunity to know him not only as a teacher but as a friend. His skill and expertise in vascular issues knew no bounds. He occupies a major place in my career as a physician. I remember him with a smile in his face and great attitude to life. I am grateful to him and his teachings forever. - Posted by: Andres Katz MD (student) on: Jan 21, 2023

I was privileged to have been a medical student, intern, and surgical resident at HSC during the time Dr. Downs was chairman of vascular surgery then chairman of Surgery. My vascular rotations with Dr. Downs were definitely highlights of my career. He was a wonderful teacher and incredibly demanding but taught precision to detail and technique. When I experienced some issues with my division chief, Dr. Downs defended and supported me and was extremely fair. Although some found him "difficult," I always found him to be totally reasonable and fair as long as an intern or resident followed his orders. We had a wonderful relationship during my many yrs at HSC. I had the utmost respect for him as a teacher, mentor, surgeon, and as a person. He had a great influence on me as a person and as a surgeon. I seriously considered a vascular surgery subspecialty because of Dr. Downs, loved working with him. Sad to learn of his passing. Condolences to his family. He will be missed but left an awesome legacy. - Posted by: Arnold Zeal, MD (Student/Resident) on: Jan 21, 2023

My condolences to all the family. As a nurse, I worked with Dr. Allan Downs in the 1980's in Vascular Surgery at the HSC. He was always a true gentleman, a professional and always addressed concerns regarding patients. He was kind and respectful to patients and staff. - Posted by: Joyce H. (Co-worker) on: Jan 21, 2023

Sorry about your loss. Dr Downs was truly one of my heroes. I had the privilege of being taught by Dr Downs when I was a medical student and intern. Then I suffered the wrath of Busher Downs when I was head of the anesthesiology department at the Health Sciences Center (1979-89). There were never enough anesthesiologists to satisfy his needs. That said, he was a fair and understanding man, and we had a great relationship. Rest easy, Al. - Posted by: Richard Palahniuk (Colleague) on: Jan 21, 2023

Though my medical career did not follow a path to surgery, I too remember Dr. Downs as an exacting and superb teacher who influenced my own approach to the practice of medicine. My condolences to Janet and the family. - Posted by: Joan Flood (Student) on: Jan 21, 2023

My deepest condolences to Dr. Downs and his family. - Posted by: Jayson Bruneau (Family acquaintance ) on: Jan 21, 2023

I had the distinct honour and privilege of being a medical/surgical student and protege of Dr Downs in 1968-71. As Chief of Surgery at Winnipeg's Health Sciences Centre, Allan was a stern taskmaster, brilliant teacher, deep thinker, skilled surgeon, a stickler for detail and precision, and arguably an outstanding role model. Looking beyond his severity, I had great respect and admiration for him as a mentor. With his family, I mourn his passing as I reflect on the wonderful teaching and learning exchanges we had. - Posted by: Roodal Ramchandar (Surgical student ) on: Jan 18, 2023
Email Alerts
Sign up for free email alerts of new obituaries for specific people, towns & more.
❮ Go Back to Listings