Search:

Winnipeg Free Press Passages
All Titles
Notices are posted by 10 am Monday through Saturday
❮ Go Back to Listings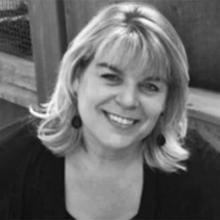 LINDA MARLENE KENNEDY
Born: Nov 01, 1964
Date of Passing: Apr 25, 2023
Send Flowers to the Family
Offer Condolences or Memory
LINDA MARLENE KENNEDY
(nee SCHIOLER)
Born: November 1, 1964 - Date of passing: April 25, 2023
---
We are deeply saddened to announce the sudden passing of Linda Marlene Kennedy on Tuesday, April 25, 2023. She was a loving wife, mother, sister, sister-in-law, daughter, daughter-in-law, cousin, aunt, and friend.
Linda is survived by her husband Robert (The love of her life! He was her "Hobby"), beautiful daughters, Sarah and Melissa ("Dolly" and "Diddy"), brothers, Tom Schioler (Margaret), Dave Schioler (Sharon), Kai Schioler (Ursula), sister Kimmy Solleveld, sisters-in-law, Linda Kennedy and Janet Hammel, mother-in-law Win Kennedy (Paul) along with many nieces, nephews, and cousins that were so dear to her heart. She cherished every moment spent with them. Family was truly her world! She was predeceased by her mother Phyllis, father Michael, brother-in-law Dave Solleveld, and nephew Kyle Hammel.
Linda was born in Regina but grew up in St. James. She graduated from St. James Collegiate where she received the Governor General's Academic Medal, an award that her grandmother and daughter Sarah also attained. Linda graduated from Brandon University with a degree in both Music and Education, where she received the Gold Medal from the School of Music. Throughout her high school and university experience, Linda worked for Parks and Recreation. This was where she met her future "Hobby" and the rest is history! Linda went on to teach music at both Elwick and Collicutt School, eventually moving on to teach Kindergarten at R. F. Morrison for the remainder of her teaching career. She loved all her "kiddies"! Linda would be ecstatic at times when she was out and about and would hear someone call out, "Mrs. Kennedy! Mrs. Kennedy!" knowing a former student had spotted her and was on the way over to receive one of her classic big hugs and to reminisce. Her classroom always had an abundance of supplies for all those in need. If you needed 50 blue bottle caps for a classroom craft, you'd hear, "Come with me. I have that!" The countless hours spent on preparation for all the school music concerts gave her great joy. She also was a part of the United Way Resource Campaign for the Division.
How do you begin to describe someone who loved everybody and everything so deeply? Linda had an infectious personality; to know her was to love her. She knew your whole life story within 10 minutes of meeting you. She never forgot a birthday or to send a card. She would pull her car over to take a picture of a sunset. If you needed her for absolutely anything, she'd be there for you. Maybe a little late…but she would be there. Linda was known for the "3 Hour Rule". If the event started at 6 o'clock, you needed to tell her 3 o'clock so she would arrive on time. She was truly the most thoughtful and compassionate person with a smile that lit up any room. Linda was a gifted musician; playing guitar, piano as well as her singing. She had such great talent, and it was a privilege to witness. Linda loved singing her ABBA songs, anything by Neil Diamond, and knew every word to The Sound of Music. She even played Maria in the Grade 6 school musical. Every Christmas Eve, Linda would orchestrate our beloved family tradition of singing along to Christmas carols, including the famous "Must be Robert" and "The Twelve Days of Christmas" which she played on her guitar. She loved Victoria Beach and her sweet little blue cottage, surrounded by her many treasured collectables, which gave her immense comfort. Linda LOVED decorating. If there was an open square inch of wall left bare, she could find the perfect piece to fill it. Her knack for decorating extended to cakes and lunch boxes. Her daughters will never forget the colourful themed birthday cakes that their mom would create. Her attention to detail was unmatched! Linda would always put special care into her daughter's lunches, and it would come as no surprise if they pulled out a banana with the words, "I love you!" written across it.
Linda spent the last few years devoted to her own own mother, who passed away peacefully in September with Linda playing her favourite songs and prayers at her bedside in their cozy home. Linda is now with her Mom and Dad ("Ammi" and "Far Far") in Heaven…probably singing and dancing the night away, along with Harry Belafonte! She was the life of the party!
Sweet Little Linda, your little doggy "Scouty" misses you very much, but "Baby Lic" and "Bingo" will be excited to see you again!
No words can express our sadness and how much she will be dearly missed. Gone too soon. God must have a special plan for her in Heaven. We love you SO much, Mom!
A very special thank you is extended to Dr. Ray Singer and Dr. Nicolle Bristow for taking such great care of Linda over the years; as well as the Grace Emergency staff. Thanks also to the wonderful firefighters and paramedics.
A celebration of her life will take place Friday, May 12 at 2:00 p.m. at Charleswood United Church, 4820 Roblin Blvd.
We know Linda would greatly appreciate a donation to any of the following: Grace Hospital Foundation, Salvation Army, Diabetes Canada, Alzheimer Society of Manitoba, or a charity of your choice.
In care of Wojcik's Funeral Chapels and Crematorium.
As published in Winnipeg Free Press on May 06, 2023
Condolences & Memories
(22 entries)
Just found out today, my condolences to Linda's family, she was one of those beautiful people you meet in a lifetime and I'm so glad she passed my way, her smile and hugs are with me forever. Love to you all xo - Posted by: Angela Mundie (Friend co worker) on: May 27, 2023

My deepest sympathies to you Sarah and Melissa. I just heard about your mother's passing and my heart breaks for you. She was such a ray of light and always so upbeat and positive. I have fond memories of chatting with her every week when she would pick you girls up from Sparks & Brownies. Actually I remember you getting very impatient and trying to get her to stop chit chatting so you could go home. She was so friendly and could relate to anyone. We lost touch over the years but I never forgot her. You are in my thoughts and prayers. - Posted by: Coralee Milloy-Little (Sparkle/Brown Owl) (acquaintance) on: May 23, 2023

My deepest sympathies to you Bob and your whole family. My heart literally felt heavy when I heard the shocking news. Linda was bigger than life, and she truly did light up a room with her beautiful smile and infectious laugh. My fondest memory of her was during the early stages of dating Dave. We were at a house party (one the very first ones) so I was still unfamiliar with the clan and quite nervous as I wanted to make a good impression on Dave's friends. So of course, with my luck, I accidentally spilled a glass of red wine on the white carpet. I was mortified and could feel myself getting emotional, and Linda picked up on this immediately. As she was sitting next to me, she grabbed my hand and gave it a squeeze… I almost cried and not because I had spilled the wine but because she wanted me to not worry and feel welcome among the group. This is a perfect example of the kind of person she was. Her time was cut much too short here among us, but I believe she was an angel placed on earth just long enough to make a difference, with her loving and caring ways, in so many people's lives. - Posted by: Lori Robinson (Friend ) on: May 15, 2023

My deepest condolences to Linda's family and friends. I grew up in St. James with the Schioler Family, but being older than Linda I only knew of her and did not yet know her. In the mid 90s my little family (my husband Alan, daughter Ellie) purchased a cottage at VB on the north west corner of Patricia and 7th. Lo and behold who is on the south west corner? Phyllis and Mike with their very large family. The three of us loved to listen to the raucous activity emanating from the Schioler cottage! I was fortunate to get to know Linda a bit from 7th Ave. We would stop and chat and we would discover another connection every time. I remember so well her beautiful smile, her open heart and her easy way in the world. Simply another good soul gone too soon. Meg Gray 224-7th VB - Posted by: Meg Gray (Acquaintance ) on: May 14, 2023

Dear Schioler & Kennedy family extending our deepest sympathy on the passing of Linda Kennedy. With her energy and passion for music, it's evident that she touched alot of lives along the way and will be dearly missed. Thinking of you all at this very sad and difficult time. Lynda Ruban staff & friends at the HSC Foundation - Posted by: Lynda Ruban (staff at Health Sciences Centre Foundation) on: May 12, 2023

"In life; always begin as you mean to go on!" — Linda Kennedy (written on the back of a 1980 school photo) It is with an extremely heavy heart that I make this post. To Linda, Godspeed my dear friend – you were a beautiful human being. To Linda's dear husband Robert & their two lovely daughters, Sarah and Melissa, please know how utterly sorry I am for your loss. I was deeply shocked and (still) find myself somewhat in disbelief of the tragic news of Linda's passing. There is undeniably a huge hole left behind for both friends and family to consider for a lifetime – one that will never be filled yet will be assuaged somewhat over time by myriad warm thoughts and fond memories. Beyond that, I honestly don't know where to start. Do I first talk about the enduring positive influence of either dating Linda in my youth or that of being a friend to the entire Schioler family for a lifetime? Yes, the Schioler Family has happily been on my radar screen for almost my entire lifetime. It began way back and sometime around when my parents had rented a Victoria Beach, MB cabin circa the early 70's – something my own parents did for a couple of weeks over a few formative summers. One of those holidays, we rented a cabin right across from the long-time Schioler family cabin. It was around then too that my late sister had her first teenage crush on Kai Schioler. So, as you might expect from a Tiger Beat magazine reading pubescent sister, there was no shortage of "Kai this" and "Kai that" for a period in my own household. Like most boys that age – more interested in chasing frogs than girls – Kai likely didn't even realize that Heather had a crush on him. So, nothing materialized. Heather eventually happily landed her first long-time boyfriend Danny Hall a few years later. It is noteworthy to mention too that somewhere in those Victoria Beach days, I recognized a mutual like, admiration and respect being born between my late parents, George & Lina, and Mike & Phyllis Schioler. They neither ever called each other up nor hung out together, yet I always knew it was soundly there. About a decade after Heather's first crush, in my late teens, I happily found myself falling for and then dating Linda. I never imagined then exactly how much of a difference that friendship would make. In that context, I feel a strong need to thank Robert for being who he is so that both my friendship with Linda and my ongoing love-affair with the Schioler family could continue. Thanks to him, the Schioler door remained open to me, thus ensuring that both the oft smiles remained and laughter continued. If Linda had married anything resembling a jealous, insecure, and/or controlling husband, that friendship with Linda and the Schioler family could not have endured the way it did. In the end, I consider Robert a friend and, because of him, have always felt welcome at Schioler family gatherings all these years later – most often when I was in Winnipeg and I would slip by on Christmas Eve for a quick visit. My earliest memories of Linda and I were us taking a bus downtown to see our first movie together – Gabe Kaplan's "Fast Break" – and the bus-driver having a bit of fun with both Linda and me after learning it was our first date. I also remember a subsequent moving outing with Linda when my father loaned me the family car and, after the show, I unwittingly ended up driving us both the wrong way down a one-way Winnipeg downtown street. Fortunately, my wrong turn went unwitnessed by the police, and we laughed a lot in the moment and for a long-time thereafter. What will I never forget about Linda?... • How great a Junior/High School track athlete she was. Boy, could she run fast. Really fast. I don't think she ever believed me when I told her that she was faster than me – yet she was! • Her love of music matched mine and allowed me to grow even more. Although I was always a fan of Simon & Garfunkel, Linda helped me better appreciate the subtleties their version of the traditional English ballad "Scarborough Fair" – right down to parsley, sage, rosemary, and thyme. • I was not surprised in the least when she worked to become a music teacher – music was always within her and remained in her spirit over the years. • Her love of antiques. From that, I learned to not see something as being old, but something that needed to be treasured. • While her father Mike almost single-handedly inspired me to go into Engineering, Linda kept that fire burning by showing me, by example, the discipline needed to achieve goals. • The quality of people in the St. James community she had culled as lifelong friends. • How so utterly selfless she was – and it was never more apparent than when she was doting on her late mother Phyllis Schioler (nee Henderson) in the twilight of her life only a short few months ago. • Her always warm and genuine smile. I could easily go on. Yet, if you have read this far, I need readers to know what a uniquely kind, gentle, generous, and special soul Linda was. And now heaven has another angel. To Robert, Sarah, Melissa, Kai, Kim, Dave, Tom, and the rest of the extended Schioler /Kennedy /Henderson /Sudermann clan, again, please know you all have both my deepest and sincerest condolences. I am so sorry for your loss. And please know too I wish I could have been there in Winnipeg to pay my respects. All the love in the world, Yogi ♥ - Posted by: Yogi Henderson (Family Friend) on: May 12, 2023

I remember Linda from Music for Young Children (MYC) where we attended as parents with our children. Linda lit up the room with her smile and laughter. It was obvious how much she enjoyed music and sharing in the children's experience of learning. I am saddened to hear of her passing and send warm condolences to her family. - Posted by: Arliss Kurtz (Acquaintance ) on: May 12, 2023

I was really saddened to see Linda had passed away. My heart goes out to her family, esp. her girls. My daughter and Melissa went to school together and in elementary school is where I met Linda. The girls attended each other's birthday parties during that time period. However, as time went on, I would run into Linda in the neighborhood, often at Family Foods on Portage and Ferry road. Linda loved to visit, chat and generally "catch up". She was always a ray of sunshine, big smiles, positive updates to share about her family, her girls. She never forgot a name and when talking with her she just projected warmth, caring and genuine joy with life. May your precious memories, times of laughter and love bring you comfort through this very painful time. Anita - Posted by: Anita Posaluko (Neighborhood friend) on: May 12, 2023

I first met Linda at my Aunt Anita's (Schmidt) funeral 4 or 5 few weeks ago. Good friends of ours (Monica and Martha Woods) introduced me to her and I immediately liked her. She had a warmth about her that was undeniable. After a nice chat with her, it was so kind of her to go over and say hi to my Dad (Anita's brother) Dr. Clive Wightman. My Dad and her Dad had been pals back when they both went to school together at U of M and car pooled together for a couple of years. Anyway, she had a lengthy chat with my Dad who, at 92 years old, thoroughly enjoyed her company. I mean who does that? She did. And it meant a lot to us. I drove out to the lake with my Dad last weekend and told him that she had passed away. He was visibly stunned and saddened...and even at 92 and in declining health, he vividly remembered that nice time she spent with him. To the Schiolers from the Wightman clan (Clive Sr. and Clive Jr. Reg (Bill) Bob and Nancy...we want you know how much we appreciated meeting her and we pass on our heartfelt condolences to you all. - Posted by: Reg (Bill) Wightman (aquaintance) on: May 11, 2023

Linda will be greatly missed by all who knew her. Linda had a natural sense of caring for everyone. She touched so many lives and brightened many days. I am so grateful to have known her during my high school years at SJCI. I share your sorrow and deeply sympathize with the Schioler/Kennedy family. I understand your sense of loss and will miss her too. - Posted by: Paula Bowkett (Heisinger) (Friend) on: May 10, 2023

My deepest sympathies to Robert and family. It is so heartbreaking to know that out sweet " Barbie doll" is no longer on this earth having left it way too early. I knew Linda from the first day she began her teaching career. She was always a cheery friend and her students loved her She was a joy to work with and we nick named her " Barbie along with her Ken/ Robert." I will always remember her as the upbeat, positive person she was and my heart mourns the loss of her. - Posted by: Valery czarnecki (Coworker/ friend) on: May 09, 2023

A caring wife and mother. A talented educator, both in music and kindergarten. A hardworking and caring staff member. A supportive colleague. Linda was all of these! I had the pleasure of working with her at three different schools over an 18 year period. During all these years she showcased her musical talents both in the classroom and during the many Spring and Christmas concerts. And then again in her kindergarten classroom. Yes, I built many additional wall shelves and storage cupboards in her classrooms. She never seemed to have enough space to house the countless array of "stuff" she may need to help reinforce a mathematical, scientific or musical concept. Linda was an extremely positive person. I never saw her without her huge smile or friendly demeanour. Also her sense of humour was truly unbelievable. Her recollection of how and when she met Robert was truly a memorable and extremely funny story over one noon hour. And how she loved her girls. Their accomplishments were always front and centre. Linda has left this earth far too soon. For all the people who had the pleasure to work along side her - she will be missed. And for all the students she taught throughout the years she will be fondly remembered. All our love, Terry and Cathy Bilyk - Posted by: Terry Bilyk (Colleague, friend) on: May 08, 2023

I knew Linda from the time I went to kindergarten at Assiniboine school. We were in every grade till grade 6. We were in the play together, the sound of music. She was a beautiful girl, and was very talented. She was a close friend as were, our families. The Klumps and the Schioler's. There was 10 of us kids and the two families. We all knew each other and hung out together, playing sports, and doing other recreational things. I'm sorry to see Linda's passing. Makes me sad, but I am glad I had the opportunity to have such a great childhood with Linda and her friends. Love, Bruce. - Posted by: Bruce Klump (Friend ) on: May 07, 2023

Sarah - I'm so incredibly sad to hear about your mom's passing. When you were in grade three, I remember she was so impressed with your creative artwork. She said she displayed the art on your bedroom wall. I remember thinking that your bedroom must have resembled an art gallery. Further, I thought you were so fortunate to have such a wonderful mother. May your memories provide some peace and comfort. Condolences to you and your family. - Posted by: Gina Petty (Grade Three Teacher) on: May 07, 2023

Sending so much loving thoughts to the Schioler and Kennedy families at this time. Linda was a beautiful soul here on earth and will light up heaven with her smile and angel wings. Comforting thoughts and prayers to each of you. . . - Posted by: Leslie Weir/ Racz (Family friend) on: May 07, 2023

Dear Robert, Sarah and Melissa. I'm so truly saddened to hear the passing of Linda. She was always a bright star! We had wonderful chats when the girls were in sparks, brownies, soccer and dance classes! Our coffee dates when the girls were in one activity or another. They were the highlight's of my week! Although we have lost touch over the years she will always remain in my heart! May she rest in eternal peace. Sincerely Diane Johnson (friend). - Posted by: Diane Johnson (Friend) on: May 07, 2023

Dear Robert. Here's sending you and your family my most sincere condolences. I'll be keeping you in my thoughts and prayers. Linda was a beautiful and special person. I'm honoured to have been able to know her. Your tribute to her is truly a testament to the awesome lady she was!!!! - Posted by: Charlotte Livingston (Teacher colleague ) on: May 06, 2023

Words cannot express the sadness I feel over the loss of my good friend Linda, and I can only imagine the pain that the Schioler family and the Kennedys feel. Linda was an amazing friend and always so kind and thoughtful. We had so many wonderful memories together as children and special times throughout the rest of our years; never forgetting each other. Rest in peace my friend! Until I see you again, love you forever. - Posted by: Kathy Blanchard (Klump) (Friend ) on: May 06, 2023

My deepest condolences to Linda's family, I am so sorry for your loss. I had the pleasure of meeting Linda though her sister Kim . Even though I only had few occasions in Linda's presence, I immediately loved her wonderful sense of humour, her love of family, her intelligence & being so easy to talk to. Such a beautiful soul. My thoughts are with you all at this sad, devastating time. - Posted by: Carol Sterzer (Friend of family ) on: May 06, 2023

So sad to hear about Linda leaving the planet. I first met Linda at Assiniboine School in the autumn of 1971. We shared the same schools for many years, concluding at S.J.C.I. in the summer of 1982. Linda was a beautiful and kind person, as were her siblings that I know (Kai, Kim, and Dave). She was very talented. She played the lead in the Sound of Music production at Assiniboine School in grade 6 (1975/76). She had an amazing voice. Julie Andrews would have been proud! I ran into Linda at the playground of Queenston School back in the '90's. I think that was the last time I saw her. She and her child(ren) were exploring playgrounds in the River Heights. I keep fond memories of Linda. Thanks for reading, Fraser Putnam - Posted by: Fraser Putnam (school mate) on: May 06, 2023

I am shocked and saddened to read Linda has passed away. Linda was a customer at the grocery store I work at. She would always come and say hi and we'd talk about her family and always asking how I was, very caring and special lady. I offer my deepest sympathy to all her family. - Posted by: Family Foods (Acquaintance ) on: May 06, 2023

Sending my love and thoughts to the Kennedy/Schioler family. Linda was a special lady. - Posted by: Helen Henderson Coughlin (Friend) on: May 06, 2023
Email Alerts
Sign up for free email alerts of new obituaries for specific people, towns & more.
❮ Go Back to Listings