Search:

Winnipeg Free Press Passages
All Titles
Notices are posted by 10 am Monday through Saturday
❮ Go Back to Listings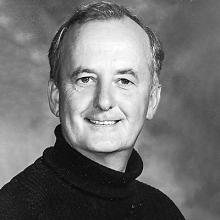 CHARLES WILLIAM KEITH KURTZ
Date of Passing: Sep 06, 2023
Send Flowers to the Family
Offer Condolences or Memory
CHARLES WILLIAM KEITH KURTZ
1945 - 2023
---
After touching so many peoples' lives, Charles Kurtz (Sonny) went to be with the Lord on Wednesday, September 6, 2023.
A time to celebrate Sonny's life will be held at 11:00 a.m. Saturday, September 16 at Faith Lutheran Church, 1311 Dakota Street.
No flowers please. Donations can be made to First Lutheran Wednesday Food Bank, 580 Victor Street, Winnipeg, MB R3G 1R2.
Expressions of condolence can be left on Sonny's page richardrosin.ca.
Richard Rosin
Funeral Director Ltd.
204-219-1126
richardrosin.ca
As published in Winnipeg Free Press on Sep 09, 2023
Condolences & Memories
(29 entries)
It is obvious from all the tributes paid to 'Sonny' he was a born leader. We grew up in Elmwood and he was our Captain, playing on two City of Winnipeg Championship hockey teams with East Elmwood and Kelvin CC in 1959 & 1960. RIP my friend - Posted by: Ray Thorogood (Friend and Team Mate) on: Nov 22, 2023

Charles Kurtz (Mr. Kurtz) was my sixth grade teacher at Bernie Wolfe Community School. I was so terrible at math and he had such patience with me. He tutored me until I understood Algebra and when I took the test, I passed with seventy-five percent. I've always thought of Mr. Kurtz throughout the years and had good thoughts and prayers for him. Today I thought of him and decided to look him up and found out about his passing. My heart is broken. He will be missed and my condolences go out to all his family and friends. May God comfort you all. - Posted by: Elaine Kelson (Former Student) on: Oct 21, 2023

I spent so much time in the principles office that Mr Kurtz and I became friends. I am so thankful for that time, thinking outside the box, and the attention he personally gave me when I needed feelings of acceptance and fitting in, were real life lessons, I was just reflecting on the days prior to Kurtz passing. That intimacy creates teachable moments. He was a great teacher and friend! - Posted by: Evan ANDERSON (a. Raver) (Student) on: Oct 08, 2023

Mr Kurtz or Charlie was my Phys Ed teacher & French teacher at Transcona Collegiate. I also played fastball with him & he also umpired my games later in. He was an amazing athlete. Could play any sport well. Excellent fastball player, hockey player & had quite the jump shot in basketball. He was one of my favourite teachers. Always giving me encouragement. I remember he saw my passion for football & said you could have a career in the game. Well he was right. Coached at UBC & was in the CFL for 20 years before cancer hit. His words, teachings stuck with me forever. Such a fabulous guy. Loved the guy. ❤️🙏 Craig Smith. Transcona Collegiate 1971-1974 - Posted by: Craig T Smith (My teacher & played fast pitch softball with him) on: Sep 30, 2023

Charlie Kurtz or as I knew him first as "Mr. Kurtz", was my gym teacher in high school 1971-73. He was "present", Always there to teach, encourage, laugh, promote positivity and play ball! . . He became a "present" to me when he became my two daughters elementary school principal for a few years, at Joseph Teres school. Always compassionate, caring, fair, funny and always interested in what we were up to. He always made his students, staff and parents feel important. He was involved and appreciated volunteers and parent teacher council members. He loved a good costume, my favourite being his huge snowman, complete with top hat. After he retired, I understand that beyond continuing being a referee he also became a limousine driver. All his passengers in life were better off, richer and blessed to have him even for a short time. Rest in Peace dear Charlie. You have accomplished much. I believe Another Angel has got his wings …. Hope we meet up again there with you one day ❣️.God Bless. God Bless your wife and family 🙏 you most certainly will be missed. ❤️ - Posted by: Pat (Lucko) Brokke. (Former student at TCI , both my daughters elementary school principal ) on: Sep 23, 2023

I am saddened to hear of Charlie's passing and my deepest sympathy goes to his beloved family. He was a most extraordinary man full of life and goodwill. Always encouraging, full of integrity and humour. I worked at Joseph Teres when he was principal. One could count on Charlie to eat instant ramen for lunch. Giggle. I am assured that we will meet again in heaven. Such a wonderful example of how we should live our lives. - Posted by: Sherry Funk (Colleague) on: Sep 18, 2023

Charlie was a great colleague as teacher and principal who was always the life of the party at staff get-togethers with jokes and imitations. We had some great problem solving sessions during our card nights, Jets and Moose hockey games. We'll miss those wonderful times getting together. - Posted by: Art Miki (Colleague and friend) on: Sep 15, 2023

You were a very privileged individual if you could claim Charlie as your colleague, mentor and friend! We experienced lasting impressions through our time spent in the education system and on the baseball field. Charlie just had that innate ability to impress. Thank you Charlie from our hearts. RIP - Posted by: Kay and John Maslechko (Colleague and friend ) on: Sep 15, 2023

I first met Charlie in the 70s. We were fastball teammates and much later Senior Slo-Pitch teammates in the 2000s. We stayed in touch during the 80s and 90s as our old fastball team usually gathered in the summer for a golf game and in the winter for a Jets game. I would describe Charlie as a quality human being in every sense. He put everything he had into everything he ever did but always with an open mind, compassion and humor. Whether it was on a ball field, basketball court, hockey rink or classroom, you always got the best Charlie had to give. You can tell by the testimonials left on this site that Charlie was a very special person who touched countless lives in a positive way. He wanted to make a difference and he did. Today's world could sure use more individuals like Charlie Kurtz. - Posted by: Garth " Spider" Whitlock (Friend and Team Mate) on: Sep 15, 2023

I met Charlie as a basketball referee, officiating many games together over many years. He was a great mentor. Charlie was respected by those who worked with him in this capacity and by coaches and players alike. He was a true gentleman and I was fortunate to know him. My condolences to his family and friends. He will be missed. - Posted by: Rick Montsion (Friend) on: Sep 15, 2023

I don't think we've evr met Melody, but I too would like to offer condolences on charlie's passing. I met Charlie at second base behind my gramma's - Posted by: Bruce Enns (old friend) on: Sep 14, 2023

The word that has been used by so many to describe my buddy Charlie is: CLASS. The following quotes summarize feelings and actions that are associated with that huge word!! That was Charlie!!! Class never runs scared. It is sure-footed and confident. It can handle whatever comes along. Class has a sense of humor. It knows that a good laugh is the best lubricant for oiling the machinery of human relations. Class never makes excuses. It takes its lumps and learns from past mistakes. Class knows that good manners are nothing more than a series of small, inconsequential sacrifices. Class bespeaks an aristocracy that has nothing to do with ancestors or money. Some wealthy "blue bloods" have no class, while individuals who are struggling to make ends meet are loaded with it. Class is real. It can't be faked. Class never tried to build itself up by tearing others down. Class is already up and need not strive to look better by making others look worse. Class can "walk with kings and keep its virtue, and talk with crowds and keep the common touch." Everyone is comfortable with the person who has class because that person is comfortable with himself. If you have class, you've got it made. If you don't have class, no matter what else you have, it doesn't make any difference. The master in the art of living makes little distinction between his work and his play, his labor and his leisure, his mind and his body, his education and his recreation, his love and his religion. He hardly knows which is which; he simply pursues his vision of excellence in whatever he does, leaving others to decide whether he is working or playing. To him he is always doing both. - Posted by: Dennis McGavock (Best Friend) on: Sep 14, 2023

Dear Melody and Family, Thinking of you in your time of sorrow … sending wishes for comfort and peace. Our most sincere condolences. Lynn and Bill - Posted by: Lynn and Bill Smith (Friends) on: Sep 13, 2023

We know his family will really miss him. He was loved very much by his daughter Bronwyn. Melody, we send you our deepest condolences. - Posted by: Ted and Elaine Cooke (Friend) on: Sep 12, 2023

So many cherished memories with the entire Kurtz family at 297 Chalmers Ave. RIP Sonny - Posted by: Ron Grunsten (Friend) on: Sep 12, 2023

Mr. Kurtz was the principal in Dugald school when my three children went there. He was the kindest man and a most caring man I have ever met. My children loved him. When I met him many years later he remembered my children and asked how they were all doing and told me to tell them Hi from him. Sheila Peadson - Posted by: Sheila peadson (Was my kid's principal ) on: Sep 11, 2023

My sincere condolences to Melody and the family. I met Charlie many years ago through sports and then as classmates in University then in Education and even through church with Melody!! We participated in playing a variety of sports sometimes as teammates and sometimes as opponents. I remember Charlie's positive outlook on life. His humour, his smile and his laughter! What I enjoyed most was that when we had occasion to meet each other later in life it was like we were never apart. We could pick up where we left off. He will be very much missed by all. Ron - Posted by: Ron Guarino (Friend) on: Sep 11, 2023

I was a student at Bernie Wolfe Community School the first year it opened and Charlie was one of the teachers there. He always made time for everyone, whether it was answering questions, spending time with us on breaks, coaching our teams, he was always there. He was a special teacher and a wonderful man, my life is better for knowing him and he will be missed. - Posted by: Glenn Hurd (Student) on: Sep 11, 2023

I taught in the same school division as Charlie. I did not have the pleasure of working with him but had always heard what a done to earth educator and individual he was. I met Charlie numerous times on the baseball field and found him to be a skilled umpire with a great sense of humour. Everyone was happy when they knew Charlie would be umpiring their games. Not only was Charlie an inspiration in school but shared that same inspiration outside the school as well. He will be truely missed. Condolences to the family. - Posted by: Patrick Bend (Acquaintance) on: Sep 11, 2023

I first met Charlie when I was a new teacher at Bernie Wolfe School. He was a mentor who became a good friend. His energy and enthusiasm, positive thoughts and actions were an inspiration to myself, and I'm sure, many others. I'm so fortunate to have spent quality time with Melody and Charlie over the years. If all humans lived life like Charlie did, the world would be a better place. He talked the talk and walked the walk. My heartfelt condolences to Melody and the girls. RIP Charlie. You will be missed. Herb Loewen Colleague and friend - Posted by: Herb Loewen (Colleague and friend ) on: Sep 10, 2023

It was by privilege to work with Charlie in both Softball and Basketball, and you would be hard pressed to find a better person. Charlie was firm yet fair, and his decisions were coloured with kindness and compassion. He truly will be missed. - Posted by: Terry Wolowiec (sport coort) on: Sep 09, 2023

Melody and family, so sorry to hear of Charlie's passing. He was a special person and will be missed. Take care from your old friend Doreen at Eatons. - Posted by: Doreen Banks (Reynolds) (old friend of Melody) on: Sep 09, 2023

The world has lost a great man. I met Charlie over 40 years ago at a softball rules clinic when I started coaching. Our paths crossed often for the next 25 years but I really got to know him as an umpire in the senior slopitch league. He was in charge but always polite. I miss our our discussions about everything and anything. He was a true gentleman and good friend who will be missed. - Posted by: Janet Forbes (Friend ) on: Sep 09, 2023

Charlie was a very gifted individual. His best gift was the ability and desire to share His talents and blessings with all around Him. I am saddened to lose Charlie's "Light" in my world. I express my sympathy to Melody and family and pray that God will give You the strength to work through this tragedy. - Posted by: Ralph (Friend) on: Sep 09, 2023

Charlie was principal in Dugald School when I taught there. Through his kind words and compassion, he helped me during a very difficult time. I always hold him in high esteem. I can only imagine your sense of loss and my sympathy goes out to you, his family. H. McCarthy - Posted by: Helene McCarthy (Friend ) on: Sep 09, 2023

Mr. Kurtz was an amazing teacher, I was his student many years ago in grade 5, 6 & 7. Sincere Condolences to his family. Roxanne Hudson - Posted by: Roxanne Hudson (BWCS former student) on: Sep 09, 2023

Kurtz Family sorry to learn of Charlie's passing. He was quite a jokester and brought a lot of joy to peoples lives. May he rest in peace. Sincerely, Jane Vandal.🙏🙏🙏🙏❤️❤️❤️💐💐💐 - Posted by: Jane Vandal (Former church family) on: Sep 09, 2023

I was a student of Mr. Kurtz in 1971-73 when he worked at Transcona Collegiate Institute. I remember being in a French class he taught (and gym as well). He was a great teacher and always encouraging. Very sorry to hear of his passing. - Posted by: Neil Williams (Student) on: Sep 09, 2023

Charlie and I attended Lord Selkirk elementary school, as classmates, lower grades. He was a very kind person. Condolences to family and friends. Marilyn (Nix) Ostryznik - Posted by: Marilyn Ostryznik (Elementary school classmate ) on: Sep 09, 2023
Email Alerts
Sign up for free email alerts of new obituaries for specific people, towns & more.
❮ Go Back to Listings