Search:

Winnipeg Free Press Passages
All Titles
Notices are posted by 10 am Monday through Saturday
❮ Go Back to Listings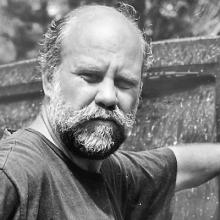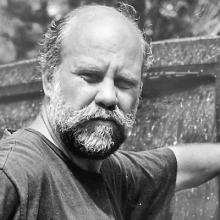 ERIC EDWARD CRONE
Date of Passing: Nov 01, 2023
Send Flowers to the Family
Offer Condolences or Memory
ERIC EDWARD CRONE
---
On Wednesday, November 1, 2023, after a three-year battle with Alzheimer's disease and vascular dementia, Eric died peacefully. His wife, Jacquie (nee Proulx), quietly whispered he could "let go" and he did. Notably this was the first time he listened to her. Eric was 74 years old; he and Jacquie had been living in Victoria, BC since July 2017.

Eric had a typical, post Second World War childhood. His father, James and mother, Emily (nee Erikson) doted on the blonde, curly-haired, blue-eyed child. Brothers, Richard and James Junior appeared later, at five year intervals. The boys were so enamoured by their big brother that the occasional shot with a BB gun or having your head dunked and flushed in the toilet were interpreted as signs of affection.

Eric took a leisurely stroll through high school. If the "livin' was easy" and the girls good lookin' he'd stay. If the curriculum was deadly dull, he'd leave. He thought it a badge of honour that he managed a 14% in maths on one report card.

After his hair started to thin, he felt it time to move onto post-secondary studies. His creative arts studies took him to Red River College (RRC) and an advertising arts diploma, University of Winnipeg for a Bachelor of Education degree and then, after returning to school at the age of 51, a master's degree in education. Along the way he garnered many awards for academic excellence, including the Board of Regent's gold medal for the highest standing in Education.

Out in the world, Eric or rather, Jacquie was dismayed, to find Eric did not like teaching, at least not at the junior-high level.

Off to the Manitoba Museum. There he worked his way up the ladder from designer to the Chief of Production. He and his team were given the Premier's award for design excellence for the design and installation of the Boreal Forest Gallery.

In 1986 Eric was offered the job that would become the career life had waiting for him. He became an instructor at RRC, specializing in digital media and graphic design. There, all his talents amalgamated, and his love of teaching sparked to life.

He pushed and prodded many a struggling individual to realize their best and, in turn, those students adored him. His goal was to teach advertising art, but more than that, ethics, moral consciousness, world politics and history. His teaching was never top down, nor bottom up. He learned as much from his students as they learned from him.

What defined Eric even more were his hobbies. He was dedicated to his 48-year marriage to Jacquie; she was his raison d'être. He was a voracious reader, had a good eye for photography, loved technology, collected way too much stuff, but couldn't help it, was always eager to travel anywhere and everywhere, he loved his eight dogs, hated all of Jacquie's horses. He was an outdoor enthusiast, camper, hiker, cycled year-round with his pals, fished with his pals, was basically the "Mayor of the Winnipeg Folk Festival" and, lest we forget, a lover of a wide variety of music. If you have one of his mixed CDs cherish it and play it often, beer in hand.

A celebration of Eric's life will happen in Winnipeg, maybe soon, maybe in the spring. There will be notification.

Eric loved the J. California Cooper quote "Life is short, but wide". Eric's life was too short but as wide as the Manitoba prairie sky.

Donations: Alzheimer's Society of BC or Manitoba or Winnipeg Folk Festival.
As published in Winnipeg Free Press on Nov 18, 2023, Nov 18, 2023
Condolences & Memories
(18 entries)
Jacquie, I was so very sorry to hear of Eric's passing. I have very fond memories of the times we spent together at the gatherings. My thought's are with you and your family at this time. Shannon Doole - Posted by: Shannon Doole (Friend) on: Nov 29, 2023

To Jacque and family, I have such fond memories of when we gathered together. Such wonderful times. My deepest condolences to you all. Shannon, - Posted by: Shannon Doole (Friend) on: Nov 27, 2023

I saw Eric's obituary last weekend and was transported back several decades. Colin spoke of Eric and their time together at Red River many times...always with lots of laughs. Jacquie, you were also part of his memories. He loved you both. Please know that my thoughts are with you during these difficult times of losing your partner. - Posted by: Carol Fifi (Old friend from "the Creek") on: Nov 26, 2023

Saying goodbye to Eric Crone… It's tough because so many of us saw ourself in Eric. He was hard not to love. The warm, quirky, funny, quick witted, but slightly awkward guy who always spoke his mind, no matter what people thought. He was a true punk at heart. It wasn't just his "let's figure it out" attitude, but his push for us to dig deeper into our own morals and thoughts on - well everything - Corporate culture, politics, capitalism or the environment… That made him so interesting, unique and magnetic. He loved his work in being able to teach and help others -not only in their design work, but he also couldn't help starting conversations about his students love for music, books, good movies films or tv, and really anything that matters in life. It made him light up - and when he did, he lit the whole room up with him. He was never surface, and genuinely cared about each student and project, he was personally invested in each one. He was always ready with a new mixed cd or playlist to share and genuinely wanted your thoughts on it as soon as you'd finished listening. His taste in music was vast and deep- and he had an insatiable thirst for what was new and good, always wanting to know what new artist everyone around him was into. Nature and walking the dogs was always at the top of his list of things to do and I think that shaped him so much. Watching him play with his dogs was maybe the happiest and most at peace that I ever saw him. Bean playing "goalie" in the kitchen or softly petting Lucy or throwing the ball for Katie. I will never forget our long walks, always accompanied by deep conversations and our off leash dogs running around at little mountain park, one of his favorite spots. Picking up "pocket rocks" at the beach was a lovely way for him to stay grounded and he always had a few extra that he would pick up to give to his friends as well. Well worn by the waves to the smoothest finish to soothe the soul as you kept a little piece of the earth with you in your hand. Folk fest memories are too many to count, you could always meet up with Eric at a show or in the beer tent. Every piece of that place has Eric in it. He had so much love for his wife, Jaquie, who was always his rock and his angel. She put up with his sometimes too frequent wild side and pulled him back to earth when he needed it most. His love for his wife and dogs, Bean and Lucy and Katie was beyond this world. My career would not have been remotely the same if it wasn't for Eric. I almost dropped out of college several times, and if it wasn't for him I may not have stayed. It's amazing to me that, of all of his students, he chose me as his replacement when he retired. I had never considered teaching and did not think I could do it, yet, he had such confidence that I was the only one who could bring to the table what he was leaving. I remember thinking I could never live up to him and they were the biggest shoes to fill. I struggled for years until I finally began to feel comfortable in the classroom and felt the "groove" that he had always said would come. The experience of teaching and people I have met through the college have been one of the best things to happen in my life. Teaching is so hard but can be the most rewarding thing. Not just shaping capable designers, but helping them to reveal to themselves their true potential. I don't know what the end of his life was like, I can only imagine the struggle with dementia for someone who was so interested and passionate about so many things in life - but it certainly came too soon. That one really hurt. I hope he is enjoying a cold one with Bruce and all of his other dearly missed friends and watching the dogs play. Eric, you will always hold a very special place in my heart, and I will miss you so very much. Rest easy, my friend. You did good. - Posted by: Ilse (Friend & mentor ) on: Nov 24, 2023

Eric and I similar email addresses and we would from time to time get each others back in the Hotmail days. I am sorry to hear about his passing. Eric Crone from Texas - Posted by: Eric Crone (Friend maybe relative ) on: Nov 21, 2023

To say Eric had a profound impact on my career, and the local design community is an understatement of the highest order. I treasure my mixed CDs to be sure, but my memories of Eric are more treasured by a mile. Smoking in the hallways of RRCC (yes it was that long ago) he would regale us bright-but-bleary eyes students will tales of life, travel, and all the wonderful nonsense that is shared among close friends. Like so many, I was fortunate to continue to be his friend long after I was his student. As sad as we are to lose him, I am glad for Bruce and Allan, who have been patiently waiting for him to join them for cocktails, good music, and lots of wonderful nonsense. Farewell sir. - Posted by: Andrea Tetrault (Former Student and Friend) on: Nov 21, 2023

Eric was a visionary and game changer for a bunch of us misfits. I am sorry to hear that you have moved on. I remember when you came over and jammed... you blew my mind with your harmonica skills. Thank you for guiding my design mind. Sail on Eric. - Posted by: Craig Medwyduk (Student & Colleague) on: Nov 19, 2023

I am so very sorry to hear of Eric's passing. My heart goes out to you Jacquie. Words seem so inadequate with such tremendous loss but please know you are in my thoughts. - Posted by: Susie Jeroski (nee Chale) (Cousin) on: Nov 19, 2023

Dear Cousin Jacquie. Deepest condolences on the loss of your beloved husband, Eric. Wish I had had the pleasure. Sounds like a cool guy! I think Lizette may have gone to school with him. Again, my sympathies. Love, Nicolle Richard (cousin) - Posted by: Nicolle Richard (Cousin) on: Nov 18, 2023

My best friend Kerry Suche and I met Eric and Rod Shouldice in home room of Eric's third shot at making it through grade ten. For the next four years we were inseperable, drawn together by a love of music, Southern Comfort, talking about girls that were out of our league and easy courses in high school. The "Old Crone" was a very valuable friend as he always looked older than he was and never got ID'd at the liquor store. After moving to Vancouver I would always call Eric and Jacquie when I came home to visit my parents and we would spend an evening or two catching up. I have met thousands of people in my life and Eric was one of the five smartest and I was proud to call him my friend. Thinking about it now he always talked about ideas, concepts and technology, never about himself. After they moved to Victoria I would go over once a year for a visit. I still cannot believe his demise was so quick and so profound. The world has lost another great one. Goodbye old friend. - Posted by: Sandy Kuby (Life long friend) on: Nov 18, 2023

I had the pleasure of being one of Eric's students at RRC. First for the two year Advertising Art program and then after Eric reached out for the first year of the 3rd year Electronic Media program. He told my fellow classmates and I that our year was special, I thought so too :) Eric was a guiding force in my career, his positive feedback opened my mind to possibilities of what I could. It led me to take big leaps and I wouldn't be where I am today without him. I know Eric was proud that I'm working for Google in California so I'll say it here so people know what a great instructor and friend he was. Over the year we always kept in touch... visits home, reunions, social media, beers at the Folkfest (of course) and about 5 years or so ago we caught up for lunch when I was visiting Victoria. I'm glad we had a chance visit. I'll miss you Eric, thank you for everything. My condolences Jacquie and family. - Posted by: Stephanie Slobodian (Student and Friend ) on: Nov 18, 2023

My deepest condolences go out to Jacquie and the entire family. I was profoundly saddened to learn of Eric's passing. I consider myself fortunate to have had Bruce Gillespie and Eric as my instructors in the Red River graphic design program. Countless hours were spent designing, drawing, sharing laughter, and listening to Eric's eclectic mixtapes. In later years, our connection evolved into regular lunch meetings where Eric would generously hand over newly designed and curated CDs. If you were lucky enough to receive one, you knew it was a true labour of love for Eric. He was not only a great instructor and mentor but, above all, a cherished friend. Your absence will be deeply felt, Eric. - Posted by: Brian Hahlweg (Ex-student, fellow cyclist and friend.) on: Nov 18, 2023

Very sorry to hear of Eric's passing...Eric, Derek Lund and I walked along Lodge Ave to and from Silver Heights at various times in the mid 60s. That one side of the block had lots of names that I recall...Gary Honey, Deb Adams, Leslie Hammerton to name a few...sad to hear that another 'one of us' has slipped away. Condolences to Jacquie the family Bill Harvey - Posted by: Bill Harvey (Friend) on: Nov 18, 2023

So sorry to hear of Eric's passing. Our Ammas were best friends for life and our lives crossed paths many times. He and his BFF Bruce Gillespie were the heart and soul of the ad art/graphic design/digital media/whatever they now call it within Creative Arts at RRC for years. He touched the lives of many designers/artists/students. We shared many a laugh (Cougar Annie and her husband dispatching), head-shaking moments (Pan Am officials thought equine performers/judges would be offended by the smells of Winnipeg's stock yards en route to Birds Hill Park but it was the most direct route and Eric thought for himself so the volunteer driver took them that way), and "trench talk" for decades. Thank you for passing this way, old pal. You made a difference. Condolences to Jacquie, Richie, Jimmy and their families. Sincerely, Barb Mekelburg - Posted by: Barb Mekelburg (friend and colleague) on: Nov 18, 2023

This is a beautiful obituary. I'm sorry to hear that Eric Crone is no longer with us. I grew up across the street from his wife Jacquie in Woodhaven.I knew Eric at Silver Heights Collegiate (which has now passed into history), and I also knew Eric when he was an instructor at Red River College. Eric was a great guy. My sincere condolences to Jacquie, family and friends. - Posted by: Rich North (fellow student at Silver Heights Collegiate) on: Nov 18, 2023

Jacquie was my friend and started dating Eric in high school. We hung out with Eric's friends and also his younger brother Richard and friends. Post high school, Eric and I were big into Irish/British music and Jacquie would abandon us to it well into the night. While still in high school, Eric would put on Monty Python records at parties and it was at this juncture he insisted we consume sandwiches with "crunch' in them. The favorite for awhile was cheese with saltine crackers and ketchup. Seriously, could it be any better than that? Love you Eric. My heart breaks for you Jacquie. Jacquie always told me I reminded her of Eric. What a frikkin' honour. - Posted by: Sandi Howell (Met in high school and friend subsequently) on: Nov 18, 2023

I want to pass along my condolences to Richard and Jacquie on their loss. I grew up with Eric on Lodge Avenue and spent an awful lot of time with him growing up. He was a great teacher even back then, although his lessons didn't always meet with our parent's approval. I'm sure he will be missed by his family, friends and many others. He certainly will be remembered. - Posted by: Bill Keith (Friend) on: Nov 18, 2023

Ended up partnering up with Eric (who I didn't know at the time) on an epic hitch-hiking adventure to The Whiteshell and a lifelong bond was born. Many of my family moments such as photos were because of Eric. We haven't lost Eric as at further future gatherings he will fondly appear in our hearts while reminiscing. Jacquie, Richard and Jim ( as well as the Proux family ) my thoughts and prayer are with you always. Mike Silman - Posted by: Michael Silman (High school friend to Jacquie and Eric and at times fellow adventurer.) on: Nov 18, 2023
Email Alerts
Sign up for free email alerts of new obituaries for specific people, towns & more.
❮ Go Back to Listings